Newcastle United is in the hands of a consortium from Saudi Arabia. With the new backer, the team could change a lot. What could Newcastle look like in FIFA soon?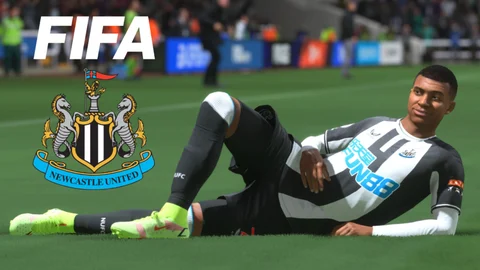 Newcastle United is now flying under the flag of Saudi Arabia. Still in the Premier League, of course, but the new investors and owners of the Magpies are several financiers at once — a so-called consortium of super-rich folks from Saudi Arabia. The consortium is said to be under the influence of the country's crown prince. Nevertheless, the state of Saudi Arabia is said to have nothing to do with Newcastle United.... quite dubious, all of this. But that's not what we are here for today.
We'd rather show you that the internet is going crazy and that many fans see Newcastle as the new Manchester City. Just buy the best players, money doesn't matter anyway. Take a look at this clip:
October 8, 2021
Newcastle in FIFA: What To Do With All This Money?
Newcastle United could be very attractive in the future, especially in career mode. The club could become one of the richest teams in FIFA in an upcoming update. Maybe even replace Manchester City at first place.

Whatever is going to happen, we have already put together a team for you, which would be a good team to play with in FIFA. Of course, you can't do without the three fellas right at top. On the defensive wing positions there is not the same kind world class as on other positions, but nevertheless: Who would not like to destroy everyone with this team?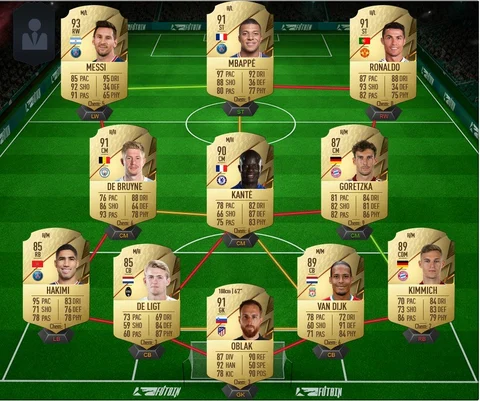 Of course, we don't yet know how serious this Saudi consortium is about investing. Newcastle has recently changed ownership more often than Lutz Pfannenstiel has changed clubs in his career.
But if the money machine is turned on, then probably for reals, without stop. Hertha BSC who? There is a new Big City Club in the world of football.
Are you looking for the best FIFA content? Whether it's FUT, Career Mode, News, Tips&Tricks, SBCs, or eSports - with EarlyGame you're always one step ahead.
Original article by Lukas Scherbaum