EA Sports continues to invest in their future without the FIFA. Having negotiated new deals in Spain, the Canadians are now closing in on a Premier League deal for their upcoming game, EA Sports FC. The contract will run for six years and will probably cost £488 million or $588 million.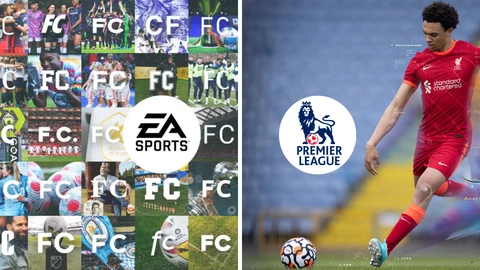 News regarding EA Sports and licensing. After their contract with FIFA expired, the Canadians extended their partnership with the English Premier League.

EA Prolonged Premier League Contract Until 2029
According to a report from Sky Sports, the contract will run for six years and will cost around £80 million a year. Converted, this results in a total volume of around £488 million or $588 million. EA is thus securing further rights to give us an authentic game in the fall.

EA bought the name of the Spanish La Liga and will also include La Liga F in the future. Now, we can continue to look forward to the Premier League teams.

Manchester City, Manchester United, Arsenal, Chelsea, Tottenham, Liverpool and so much more – this, you might almost say, Super League must of course stay in the game.

The publisher puts a lot of money into the licenses, the FIFPro contract has already been extended too. This deal ensures that we can play with original players.

You see: EA invests in the future without the FIFA. According to their statements, the World Football Association wants to become EA's biggest rival and make their own game. Exciting, what we can expect in this year's fall...