Creative 2.0 has made the impossible possible. You can now play GTA 5 in Fortnite! We have got the map code and all details for you!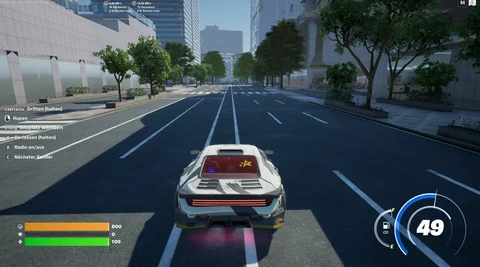 The release of Creative 2.0 has brought a lot of new possibilities into the game. The creators are already busy, creating new games for Fortnite. They somehow even produce maps, that could be an own game!

Just recently did a creator earn a lot of credit with his own Fortnite-version of Only Up!. Now another Creative 2.0 creator could join him, because he created something in Fortnite, that no one thought was possible.

He brought GTA 5 to Fortnite and it looks bombastic!

How To Play GTA 5 In Fortnite

I think everyone here knows GTA 5. It's an Open-World game developed by the Scottish studio Rockstar North. GTA 5 has had positive ratings throughout its existence. It received multiple awards and broke several records in the video game history.

So, why don't bring GTA 5 to Fortnite? At least the Fortnite creator ka2aki86 asked himself this question. He started to create his own GTA 5 Fortnite map.

If you don't believe it, take a look at the video in the following tweet:

GTA V- in Fortnite!

Check out what @ka2aki86 is making in #UEFN!#FortniteCreative2 #CreatedinFortnite pic.twitter.com/KVy5P9toOP

— UEFN Hub (@UEFN_hub) August 13, 2023
We can see that Spider-Man is swinging from building to building, cruising with a Whiplash and a Rogue Bike through a city, that looks similar to Los Santos.

ka2aki86 explains that the world is a virtual Shinjuku (a district in Tokyo). This was generated by an AI using satellite data and transforming this data into a scenery for Fortnite.

At the moment, there is only a demo of the map online. You can drive through and explore it. We are pretty sure that ka2aki86 is still working on the map. And who knows, maybe we will have our own little GTA 5 map in Fortnite!

If you want to play on the map, you can join it via the island map code 2559-7059-6968. We recommend playing the map on the highest graphic settings – if your PC can keep up with them – to get the real GTA 5 flair.

If you want your PC to handle any situation, the GeForce RTX 4090 gives you everything you need!

This article contains affiliate links which are marked with [shopping symbol]. These links can provide a small commission for us under certain conditions. This never affects the products price for you.