Fortnite Chapter 3 Season 3 includes the customizable Snap Outfit. You will need to collect Tover Tokens, here are all their known locations.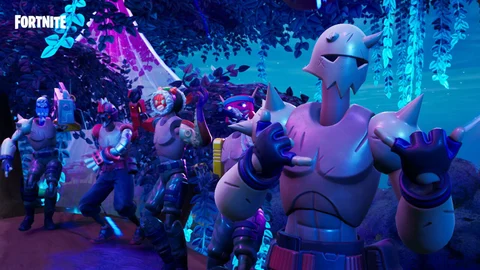 Fortnite Chapter 3 Season 3 has arrived bringing with it three new weapons, a new Storm Sickness mechanic, and the lush Reality Falls biome which includes the Reality Tree and Reality Saplings.
There is also a new Battle Pass full of cosmetics including film's most iconic villain Darth Vader. There is also the highly-customizable Snap Outfit, the latest in a line of customizable cosmetics. Each of these cosmetics has featured a different way to customize them which usually revolves around collecting a new item found in-game. This time around, Snap can be customized using Tover Tokens, and to help you out we have found out all the Tover Tokens locations at the outset of Season 3.
So, if you want to get vibin' as quickly as possible here are all the Tover Token locations currently known.
How To Customize Snap In Fortnite Season 3
Snap is unlocked on the first page of the Fortnite Chapter 3 Season 3 Battle Pass. This "action figure" can then be customized from the Assemble menu which can be found in the Battle Pass menu.
From the Assemble menu you will find options for customizing every aspect of Snap from his head to his toes there are literally thousands of different combinations meaning no two Snaps will likely be the same.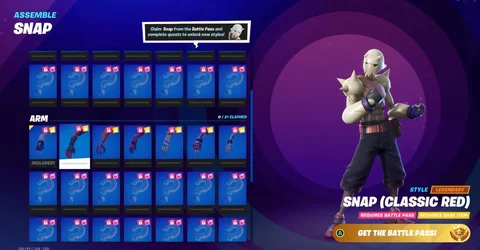 However, to unlock these customizable elements you will need to collect Tover Tokens which can be found on Fortnite's island.
Where To Find Tover Tokens In Fortnite Season 3
The key to unlocking Snap cosmetics is by collecting Tover Tokens. Unlike Omni-Chips or Alien Artifacts, you don't need to collect a certain amount to "buy" the parts, instead, collecting three Tover Tokens from each of their locations will allow you to unlock their corresponding part.
It is early days in Fortnite Season 3, but already some have been discovered. Here are all the currently known Tover Token locations and the part they unlock:
Pimento
You can find Tover Tokens at the Rave Cave, one of the new POIs.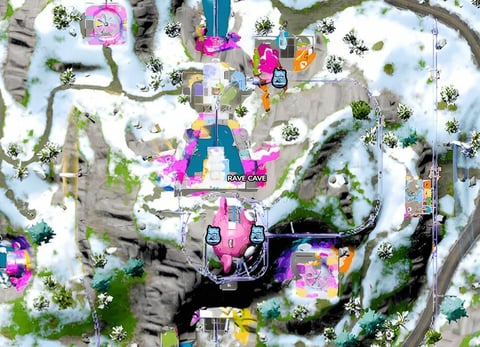 Raw Power
You can find Tover Tokens at Condo Canyon location in the south.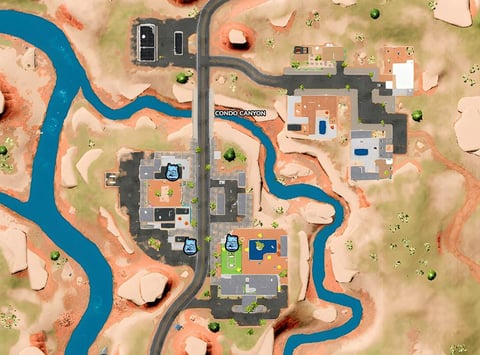 Mato
You can find Tover Tokens in Shifty Shafts.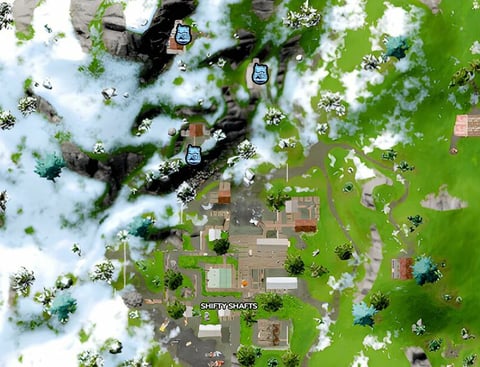 Techa-Snap
More Tover Tokens can be found at the Sanctuary.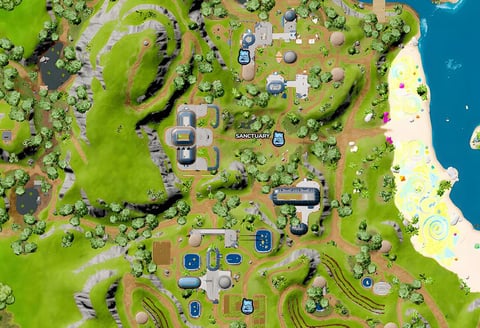 Sgt. Brush
The Ruins is another location with Tover Tokens.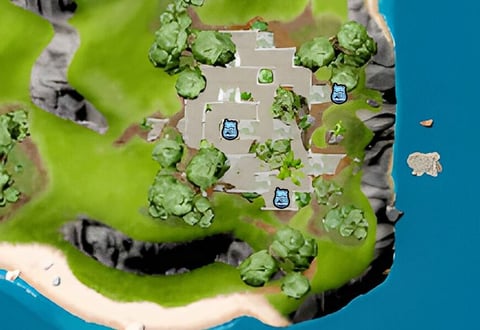 Poptop
Find Tover Tokens in Lil' Shaftie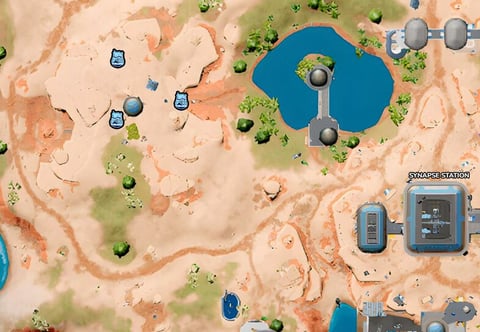 Classic Red
Tover Tokens can spawn at two locations in Reality-Falls.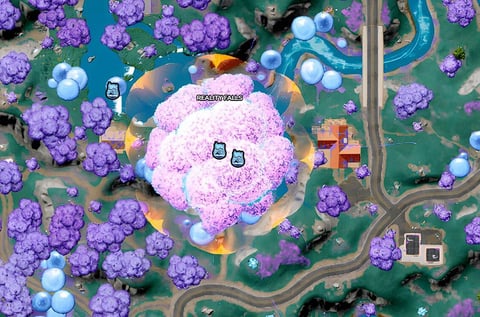 Tenta-Classic
Tover Token locations at Rocky Reels.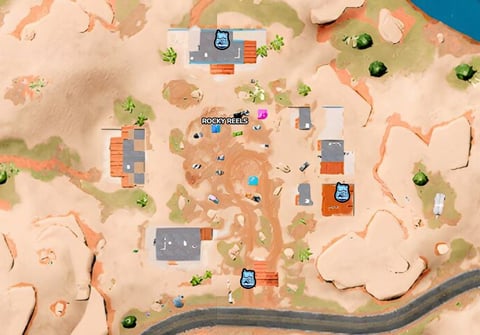 Mechabasher
Find Tover Tokens at The Joneses.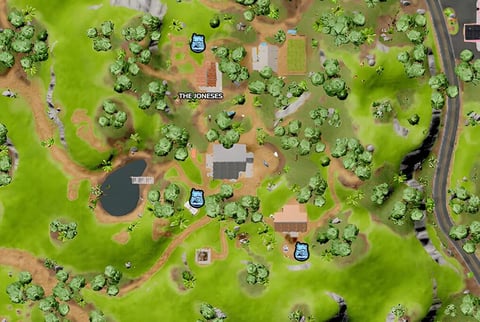 Utility
Find Tover Tokens at the facility previously named Seven Outpost VII.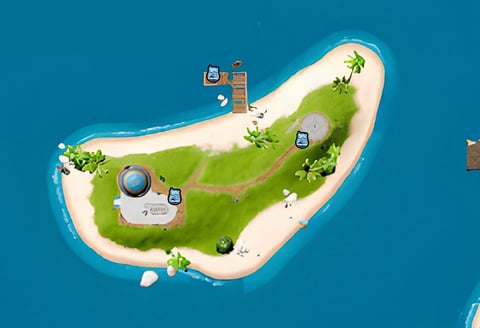 Trashblaster
There are two potential Tover Tokens at Sleep Sound.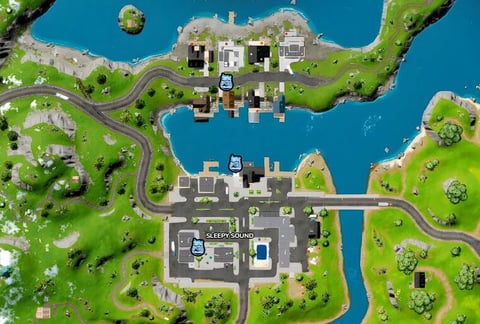 Skelly
Find Tover Tokens in Logjam Lumberyard.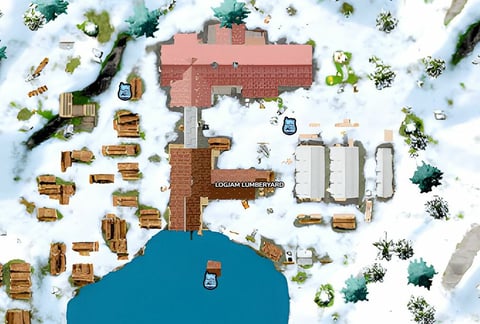 Camo
Locations of Tover Tokens at Greasy Grove.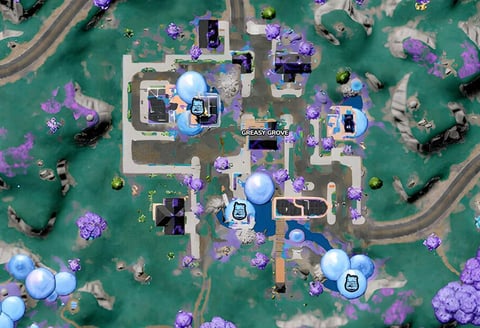 The exact location of the Tover Token will become apparent as they appear on the minimap when you are close to them. To unlock the rest of the Snap parts, you have to complete weekly challenges. You can find an overview of all the quests here.

Unlock Snap parts With Weekly Missions
To unlock the rest of the Snap parts, you must complete weekly challenges. You can find an overview of all orders here. These are the respective parts you can unlock:
Head
Skullglow: Complete 6 weekly quests from week 0
Bristle Beast: Complete 6 Week 1 Weekly Missions
Bubble Brain: Complete 6 Week 2 Weekly Quests
Stone: Complete 6 Week 3 weekly missions
Katsu: Complete 6 Week 4 weekly missions
Rhino Elite: Complete 6 Week 5 Weekly Missions
Snuggly: Complete 6 Week 6 Weekly Missions
Kala Madness: Complete 6 Week 7 weekly missions
Forbidden: Complete 6 Week 8 weekly missions
Plaque Tactics: Complete 6 Week 9 Weekly Missions
Arms
Coded: Complete 3 Week 0 Weekly Missions
Octo Rebel: Complete 3 Week 1 Weekly Missions
Light Spikes: Complete 3 Week 2 Weekly Quests
Hidden Blade: Complete 3 Week 3 Weekly Missions
Bone Tough: Complete 3 Week 4 Weekly Missions
Happy Llama: Complete 3 Week 5 Weekly Missions
Camouflage Cyber ​​Hull: Complete 3 Week 6 Weekly Missions
XO: Complete 3 Week 8 Weekly Missions
Primeval: Complete 3 Week 9 Weekly Missions
Legs
Neon Sprint: Complete 25 weekly missions
Street Blitz: Complete 45 weekly missions
Bone Walker: Complete 55 weekly quests
Blauuurgh: Complete 75 weekly missions
Upper Body
Color Streaks: Complete 35 weekly missions
Frenzy: Complete 65 weekly missions
For more Fortnite, check out: