Pro basketball player Giannis Antetokounmpo is in Fortnite! We have all the cosmetics, the prizes and more for you!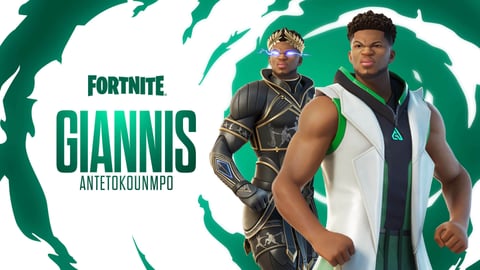 Fortnite Chapter 4, Season 1 has only just begun, but the news is already spreading! After Deku and Co. came to Fortnite from the anime My Hero Academia, the next basketball star alongside LeBron James, Giannis Antetokounmpo, has now joined the Battle Royale. Here are all the details.

Giannis Antetokounmpo x Fortnite Cosmetics & Price
The Fortnite and NBA crossovers aren't new. The first crossover took place in May 2021. Since then, basketball has become an integral part of the battle royale game. In Chapter 2, Season 7, even LeBron James came to Fortnite as part of the Icon series. The King was announced with a majestic trailer and its arrival was greeted with great hype.
FORTNITE IS DROPPING ALL THESE COLLABS THIS MONTH

- MrBeast
- My Hero Academia
- Giannis Antetokounmpo pic.twitter.com/L4sSwEMkdc

— HYPEX (@HYPEX) December 5, 2022
And now the next star is here. Giannis Antetokounmpo comes into the Battle Royale within two different sets. These can be purchased individually or together as a package.

Giannis-Antetokounmpo Bundle: 2.200 V-Bucks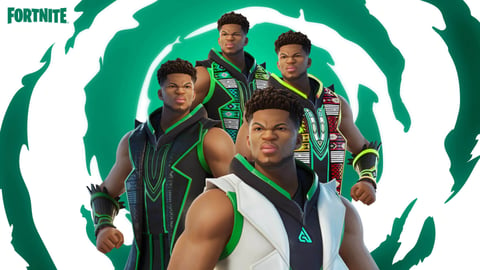 Giannis Antetokounmpo Outfit (When you reach 100 Shields, the outfit changes color): 2,000 V-Bucks
Winds of Victory Back Bling (Included in Giannis Antetokounmpo Outfit / Reactive the same way as the outfit)
Hashmark Hatchet Pickaxe: 800 V-Bucks
Victory in Flight Glider (Included in Giannis Antetokounmpo outfit)
Ankara Print Wrap: (Included in bundle only)
Mask of Yoruba Spray (Only included in package)
Hoplit-Giannis Bundle: 1.900 V-Bucks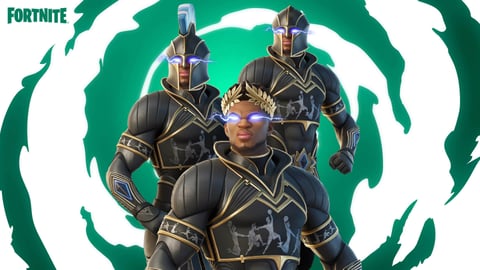 Hoplite Giannis Outfit: 1,500 V-Bucks
Dunk Buckler Back Bling (Included in Giannis Antetokounmpo Outfit)
Diamond Doru Pickaxe: 500 V-Bucks
Warm Up Emote: 300 V-Bucks
Giannis' Dream Arena
You can also visit Giannis' Dream Arena since December 23rd. On the island created by creator team Beyond, you'll navigate through the clouds while collecting gems from the opposing team and returning them to the base. You can easily join the map with the Insecode 9700-3122-7030.

Für mehr Fortnite: