Fortnite Chapter 4, Season 1 brings a new map, lots of new characters and much more to the world of Fortnite. Here are the details.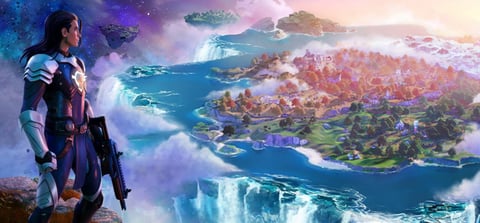 The live event is over, and the map completely changed with the release of Fortnite Chapter 4, Season 1. In the fourth chapter of Fortnite Battle Royale, we move on to a new world. Of course, there are also new weapons, characters and enemies on the island.

There are a lot of new things... so, let's dive right in!

Fortnite Chapter 4, Season 1: Map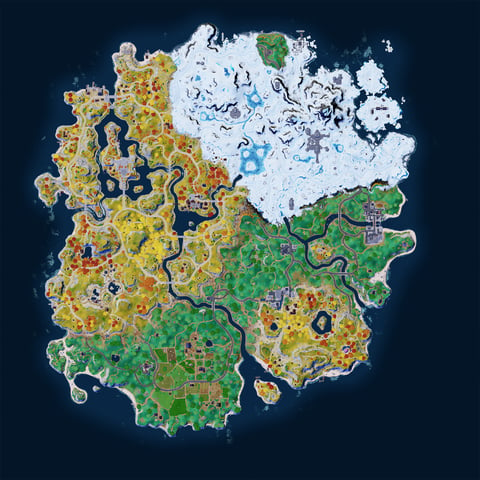 After our island was destroyed in the "Fracture" live event, we get a new map in Chapter 4 season 1.

That is why there are many new locations, waiting for you to explore:
The Citadel
Anvil Square
Brutal Bastion
Frenzy Fields
Fortnite Chapter 4, Season 1 - Battle Pass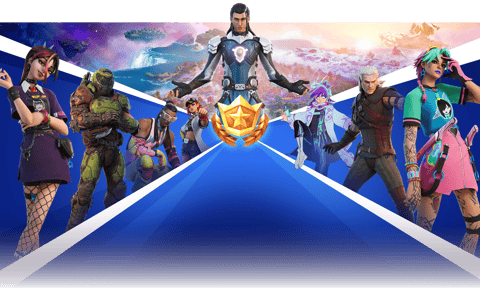 Those who purchase the new Battle Pass can now get characters like Geralt of Rivia!
These are all Battle Pass skins, that you can unlock:

Massai – Anyone can do the possible
Doom Slayer – The only thing they fear... is you
Dusty – Two-time Brutoball MVP
Nezumi – Master your power, before it masters you
Helsie – Adventure seeker, Vampire staker, Boba master
The Ageless – The Snapshot left to rule an Empire
Geralt of Rivia – white haired, yellow-eyed, monster hunter for hire.
Fortnite Chapter 4, Season 1 - New Gameplay Features
From what we've seen it looks like they're making a lot of changes to the core gameplay to keep things fresh. In Chapter 4 there are the following big changes:
Shattered Slabs
If you go to the mines of Shattered Slabs, you can find the kinetic ore there. Master physics magic with this kinetic ore to attack your enemies strategically.
Motorcycles
As mentioned before, there is also a new vehicle on the island: the good old two-wheeler Trail Thrasher. Perform stunts on this off-road motorcycle and use weapons while riding.
Reality Augments
At intervals in your match, you'll be given a randomized choice of two Reality Augments. The longer you remain in the match, the more Reality Augments you'll collect. In total, there are 22 different reality Augments.
Jump over obstacles
When you sprint towards obstacles, you can now jump over or on top of them. Use this skillful move on the way to victory.
Fortnite Chapter 4, Season 1 - New Weapons
What would a new chapter be without new weapons? Of course, there are some familiar weapons on the island, but let's take a look at the ones we don't experience yet.
Ex-Caliber Rifle
This powerful semi-automatic rifle shoots a ballistic blade at your enemies, which explodes shortly after.
Thunder-Shotgun
A pump shotgun that deals a lot of damage and shoots two bullets at once. Just like lightning divides the sky, this shotgun divides your opponents into still alive and no longer alive.
Maven Auto Shotgun
An automatic, rapid-fire shotgun with average damage and medium range. However, real experts know how to use it most wisely.
Red Eye Assault Rifle
An automatic assault rifle with an individual red dot sight for better accuracy. This assault rifle for focused fighters has a controlled burst rate of fire.
Twin-Mag SMG
Two are better than one: this automatic, rapid-fire submachine gun has a double-sided magazine for extremely fast reloading.
Tactical Pistol
This pistol is not to be underestimated. Behind the compact size of this automatic, powerful handgun hides enormous firepower.
Shockwave Hammer
This melee weapon not only damages your enemies, but also throws them far away. You can also use it to catapult yourself and your team members into the air.
We don't want to reveal any more than that. Take a dive into the new chapter yourself! We'll be waiting for you on the Battle Bus!