Let's take a look at the many game modes available in Fortnite. What are they, how are they played, and why are they unique?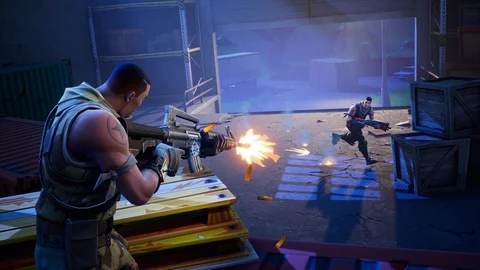 There are a ton of different game modes in Fortnite, but there are four particular modes that have become central to the experience: Save the World, Battle Royale, Zero Build, and Creative Mode.

Fortnite offers many different ways to play Battle Royale as well, seeing as this is the most popular mode. However, there are some other interesting game modes that don't get nearly as much attention, and dramatically change the way that you play Fortnite. Let's dive in.

What Are the Different Modes in Fortnite?
When we talk about Fortnite, we're usually referring to the Battle Royale mode, but it's no secret that Epic Games offers much more than that. There is a difference between "all" game modes and "core" game modes. In total, there are four core game modes in Fortnite:
Battle Royale: The most well-known game mode, a classic Battle Royale experience with building.
No-Build Mode: The newly added No-Build mode is simply just the classic Battle Royale mode but – you guessed it – without building.
Creative Mode: A free mode where you can create and build your own game with different rules.
Save the World: Fortnite's PvE Mode.
How are the Main Modes Divided?
In both Normal and No-Build Battle Royale modes, the main thing is how many people you want on your team. This allows you to then decide whether you want to play for fun, or in Arena mode.
These are the public modes for Battle Royale and No-Build Battle Royale:
Solos
Duos
Trios
Teams
Team Rumble (only with build)
In Arena Mode, you can choose between the following:
What are LTMs in Fortnite?
LTMs stand for "Limited Time Modes" and often add a lot of variety to Fortnite's gameplay. They can be anything from a standard Deathmatch-style mode, to a challenge that asks you to speed-run something, or perhaps even an open-world experience or Fortnite Among Us. Honestly, if you want to find out the most recent information on what's going on in Fortnite, just stick to EarlyGame, it's that easy!
This article was originally written by Alisa Eiber.