The $20,000 YjY Fortnite Cup is coming! We've got the schedule, format, pricing and more for you!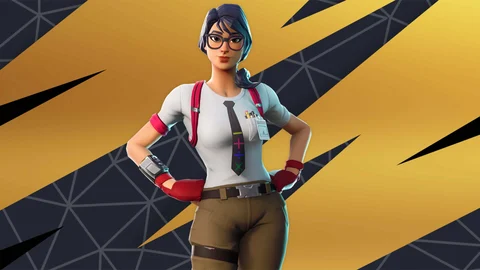 Fortnite Creator YjY is hosting his own Fortnite Cup with a $20,000 prize pool up for grabs! Do you want to prove your skills? Then we have all the details about the Fortnite tournament for you here.

Fortnite YjY Cup: Schedule & Format
The YjY Cup will take place on April 07, 2023 exclusively in the Middle East region starting at 13:00 CET. It is a duo tournament that takes place over two rounds. Teams may participate in a maximum of ten matches during the Round 1 session.
The top 50 teams from Round 1 advance to Round 2. There, teams are allowed to participate in a maximum of six matches during the Round 2 portion of the competition. The best players are then rewarded with a decent prize money.
So train now, because it's about to start!
How To Play
To participate in the YjY Cup, you must set the Middle East region in your Fortnite settings. Only then will the YjY Cup appear in your competition section. Then, at the start of the tournament, select the YjY Cup in the competitive Fortnite tab and queue up. Players must have two-factor authentication enabled and verified on their Epic account and be at least account level 15 to participate.

Scoring System
Points are awarded for both placements and eliminations. For each elimination in round 1 you get two points. In round 2 there are even four points. The placement points for both rounds are as follows:
Victory Royale: 65 points
2nd place: 56 points
3rd place: 52 points
4th place: 48 points
5th place: 44 points
6th place: 40 points
7th place: 38 points
8th place: 36 points
9th place: 34 points
10th place: 32 points
11th place: 30 points
12th place: 28 points
13th place: 26 points
14th place: 24 points
15th place: 22 points
16th place: 20 points
17th place: 18 points
18th place: 16 points
19th place: 14 points
20th place: 12 points
21st place: 10 points
22nd place: 8 points
23rd place: 6 points
24th place: 4 points
25th place: 2 points
YjY Cup: Prizes
The duos can compete for a hefty share of the $20,000 prize pool. Here you can find the exact prize breakdown for the YjY Cup:
1. $2,000
2. $1,600
3. $1,500
4. $1,400
5. $1,300
6. $1,200
7. $1,100
8. $1,000
9. $900
10. $800
11th-20th $600
21st-23rd $400
For full details and eligibility requirements for the cup, see the YjY Cup Official Rules. We wish you good luck!
This article contains affiliate links which are marked with [shopping symbol]. These links can provide a small commission for us under certain conditions. This never affects the products price for you.