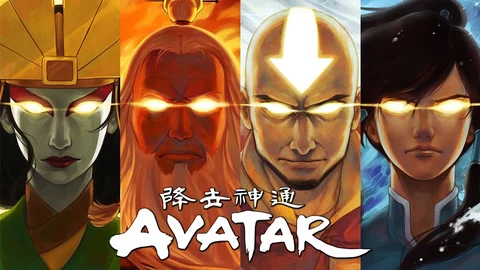 An Avatar: The Last Airbender tabletop RPG is coming in 2022, and I could not be more hyped for Avatar Legends: The Roleplaying Game.
We love ourselves some D&D at the office. Unsurprising, since we're a gaming company. Every other Sunday, me and a couple colleagues get together for a D&D campaign that's altered, adjusted and... wait for it... based on the Avatar universe. So now you're telling me that an Avatar: The Last Airbender tabletop RPG is coming? Yes, please. If you ask me, a good tabletop is better than a video game, because you actually are the story, and you are the character.
Note: To everybody annoyed that this is not a video game RPG, please do read on. This is a seriously lit tabletop game and if you like Avatar, you will not want to miss it.

What We Know About Avatar Legends: The Roleplaying Game
Avatar Tabletop RPG Secured $2.4 Million in Funding
The game is developed by Nickelodeon and Magpie Games and was funded on Kickstarter in 16 minutes. 16 minutes. Yup, that's all it took for $50,000 to come together, and the game has since racked up $2.4 million from 20,000 backers.
Holy crap.
Don't quote me on this, but I would like to think that this budget would make Avatar Legends the most expensive, most high-budget, most high-end tabletop game ever and more expensive than quite a few video games.
Avatar Legends: The Roleplaying Game Story, Setting & Gameplay
Magpie, the developer, promises this:
An innovative system that brings the world of the Four Nations to life in a tabletop roleplaying game that captures the heart of the Avatar franchise: balance, heroism, and the power of friendship.
If that sounds lame to you, then that's because it's about the lamest, most corporate, most boring hype text I think I have ever read in my 31 years.
Still, apparently you'll have a lot of freedom and can create a bender, martial artist or a tech savant in one of five eras: Kyoshi, Roku, The Hundred Year War, Aang or Korra. I mean, like... what the F. How insanely awesome is that? If you don't like that, you don't like Avatar and need to see yourself out.
The game will use the Apocalypse framework that games like Monster of the Week and Root: The RPG use and, really, you should just visit the Kickstarter page for all the cool info on this game.

Avatar Legends Tabletop RPG Release Date
The Avatar RPG will release in February 2022, so if you are not familiar with Avatar, I highly urge you to catch up on The Last Airbender and The Legend of Korra. Also, video game fans who are disappointed, I repeat: Trust me. This. Is. Lit. Check the Kickstarter page and convince yourself. Tabletops are amazing.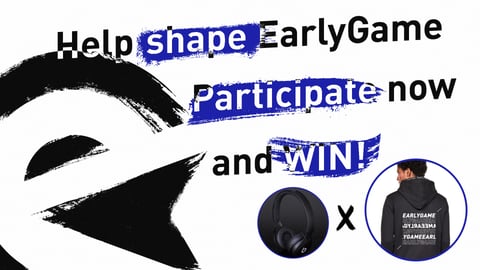 Folks, let's be real here: Nobody likes ads, everybody likes raffles and we all wanna feel special. Right? Sign up for MyEarlyGame and you get just that: No ads, the content you wanna see & a chance to win free stuff. No brainer, really.