Blizzard has announced that certain games will soon not be available in China anymore, as their licensing agreements with NetEase are expiring. By the end of this month, games such as Overwatch 2, World of Warcraft or Hearthstone will be shut down.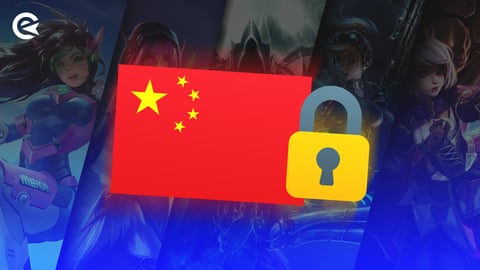 Due to expiring licensing agreements with NetEase, many of Blizzard's games will soon no longer be accessible to Chinese players. What happens when Overwatch 2 or World of Warcraft are no longer available in China? A huge market for Blizzard closed just like that... unbelievable.
The Best Co-Op Games To Play On PlayStation, Xbox And Nintendo Switch
Blizzard Games Shutting Down In China
Since 2008, Blizzard Entertainment had a licensing agreement with publisher NetEase for the games World of Warcraft, Hearthstone, Warcraft III, Reforged, Overwatch, the StarCraft series, Diablo III, and Heroes of the Storm, which gave NetEase permission to publish these games in China. Since Diablo Immortal is running under a different agreement with NetEase, it will remain available in China.

Blizzard will be suspending #Overwatch2, WoW, and other game services in China early next year

The company is looking for alternatives to bring their games back to players in mainland China though, with their current agreements ending January 23, 2023. pic.twitter.com/3HGWLqCvDK

— Overwatch Cavalry (@OverwatchCaval) November 17, 2022
Since Chinese law requires, that a Chinese company distributes and manages games in their country, international game developers seeking to release their game in China must first secure a licensing agreement with a Chinese company.
The licensing agreements between Blizzard Entertainment and NetEase have been a difficult issue for a long time. But now that their original agreement was expiring, Blizzard and NetEase were unfortunately not able to agree on some important terms of cooperation and have therefore decided to end their partnership in 2023.
Best Selling Games 2022: Modern Warfare 2 Beats The Game of the Year

Earlier this month, Blizzard China reached out to NetEase and offered to extend the deal by another six months, while they are still looking for a new partner. Unfortunately, this offer was declined by NetEase, causing their official license to come to an end on January 23 and without further ado, shutting down all game servers and making Blizzard titles inaccessible to players, located in China.
What Happens With Blizzard's Games Now
Although a huge number of Blizzards players come from China, the financial impact of the Blizzard and NetEase separation is less dramatic than it seems. In Activision Blizzard's Third Quarter 2022 Financial Results, they shared that the agreement only contributed a small part to the total revenues.
These agreements, which contributed approximately 3% of Activision Blizzard's consolidated net revenues in 2021
However, Chinese fans do not have to lose faith in Blizzard, as they plan to make these games available again in the future. How they want to do it is still a mystery, since they didn't share that with us yet. Maybe there will be a new license partner in the future? We will keep you updated!
This article contains affiliate links which are marked with [shopping symbol]. These links can provide a small commission for us under certain conditions. This never affects the products price for you.