This year, the whole and unclassified history of Overwatch, from its founding to its fall and its recent reformation, is being published as a novel, written by bestselling author Seanan McGuire.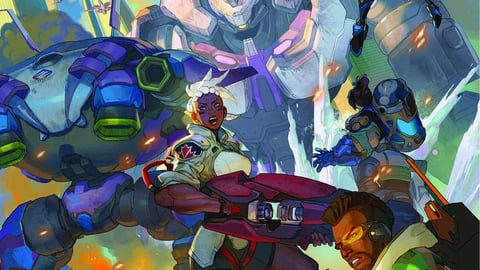 The best thing about Overwatch is the detailed backstory. Blizzard is regularly releasing new short stories, comics, and short films about our beloved heroes, impressing tons of fans and making the lore even more exciting.
Overwatch 2 Story Mode: Release Window, Gameplay, Story, Everything We Know
Overwatch: Declassified – The Official Story of Overwatch As A Novel
Overwatch fans beware! We are getting a whole book about the history of Overwatch, from its founding during the Omnic crisis to its fall and the recent reformation.
Everyone who is a fan of the story, which is told through cinematics, comics, and short stories, will be thrilled by this novel! But it is not only made for these old Overwatch veterans, that have been there from the start, no. This book is made for everyone, whether you're familiar with the story or not doesn't matter.
Sheanan McGuire is a New York Times bestselling author and is known for her urban fantasy novels. She has a great sense of humor and has already written for huge franchises like Marvel or Star Wars, which makes her a perfect pick for the storytelling of Overwatch.
The novel will come out this year on July 28 and will soon be available for pre-ordering on Amazon.
For around fifty dollars, you can get a hardcover book with over two hundred pages and colored illustrations. Although this appears to be pricey, for everything that you get, the price is quite normal these days, especially when we're talking about Overwatch.
If you don't like waiting six whole months for this novel, don't be sad because we've got the perfect alternative for you. On Amazon, you can get a collection of several short stories for only $13.59. It is perfect, to get familiar with the Overwatch lore in general and it will capture you with excitement and fantasy adventure.
This article contains affiliate links which are marked with [shopping symbol]. These links can provide a small commission for us under certain conditions. This never affects the products price for you.