Overwatch 2 Season 3 is on the way and many fans are hoping to finally get some changes in the reward system, as developer Jared Neuss has confirmed an update for the next season.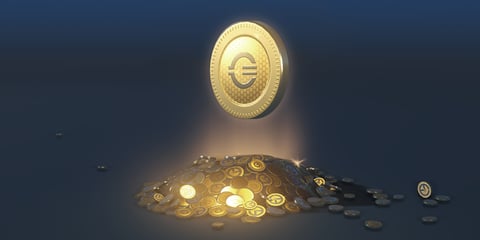 The reward system in Overwatch 2 is a pain for many fans. Since the game is free-to-play, you hardly get skins for free but have to buy them for $20 or even more. Unless you want to spend a ton of money on a Battle Pass or new skins, you don't get much out of new content or events. Many of us are hoping for some changes in Season 3, and it seems like our prayers have been answered.
Jares Neuss, executive producer for Overwatch 2, has finally talked about the upcoming updates and promised positives changes in terms of rewards.
Overwatch 2 Lunar New Year Event – Release Date, Skins, Game Modes And More
More Free Rewards And Coins For Overwatch 2 Season 3
Back in the days of Overwatch 1, players would get a free loot box for every new level that they had reached, as well as for all kinds of challenges. These loot boxes could contain anything from legendary skins to highlight intros. Although this whole gambling principle is controversial in itself, players at least had the chance to get nice collectibles for free as a reward for playing.
Overwatch 2 is set up a little differently... The game is now free-to-play, but additional content like skins must be bought with Overwatch coins, an in-game currency mostly obtained with real-world money. Although players have the chance to get Overwatch coins for completing weekly challenges, you'd have to constantly complete all challenges for about 9 months to be able to buy a skin... Which is just ridiculous.

As it seems, Blizzard is finally taking some steps in the right direction by updating the reward system to give players a greater variety of rewards.
Overwatch 2 Twitch Drops – Get A Legendary Moira Skin For Free
We have some updates coming in S3 that we'll be talking about soon to help address the lack of choice in rewards.

I'll keep it vague for now.

— Jared Neuss (@OhReallyJared) January 13, 2023
In this Tweet, Jared Neuss responds to a fan's question about free Overwatch coins as a reward for playing the game. He wants to address the "lack of choice in rewards", which could mean that they want to offer a bigger variety of rewards, or maybe an option, where players could choose a hero to get rewards for... Sort of like the contracts in Valorant.
Despite the fact that his answer wasn't very concrete and could literally mean anything, it seems like this new update for Season 3 will be in our favor. Let's just hope for the best until Blizzard makes an official announcement for the next season.
Playing Overwatch 2 is a better vibe with the perfect gaming setup. Click HERE to find everything you need to improve your gaming experience.
This article contains affiliate links which are marked with [shopping symbol]. These links can provide a small commission for us under certain conditions. This never affects the products price for you.