The E3 2023 has officially been canceled. It remains unclear whether it will ever return.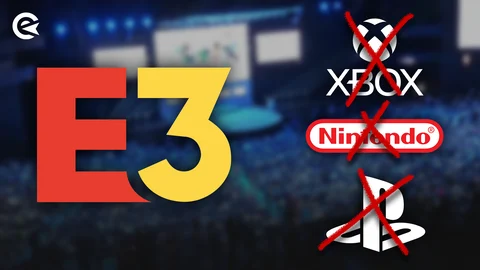 This year's E3 won't happen, as the organizers confirmed that the convention will be canceled. This is not astounding, though. Several weeks ago, Sony, Microsoft and Nintendo stated that they wouldn't attend the show.

Shortly after that, Ubisoft followed, and just at the beginning of this week, also Sega and Tencent confirmed that they won't attend E3 either. So all in all, no major company has publicly confirmed that they will actually be there. And it seems like the E3 organizers had no other choice but to cancel the event.

E3 Officially Canceled – With An Uncertain Future
According to an e-mail (via IGN), this is how the organizers explain their decision:
This was a difficult decision because of all the effort we and our partners put toward making this event happen, but we had to do what's right for the industry and what's right for E3. We appreciate and understand that interested companies wouldn't have playable demos ready and that resourcing challenges made being at E3 this summer an obstacle they couldn't overcome. For those who did commit to E3 2023, we're sorry we can't put on the showcase you deserve and that you've come to expect
Meanwhile, the cancellation was also confirmed on E3's official website, telling that ReedPop and the Entertainment Software Association (ESA) "will re-evaluate the future of E3". This indicates that it's uncertain whether the E3 has a future at all or not.

E3 was once the event for showing off games like these: