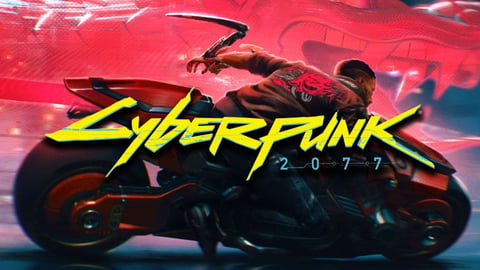 Cyberpunk 2077 was released last week, and has come with a plethora of performance issues and pesky bugs! After a public announcement apologizing for issues gamers are facing, an emergency meeting was held over phone with investors, now released in full on the CD Projekt Red website. In the meeting, the developers revealed all...
Introduced by good ol' Adam Kiciński himself, Chairman of the Management Board, the meeting covered topics from the causes of Cyberpunk's technical issues, to CD Projekt Red's (CDPR) response. Amongst the um's and ar's, the carefully moderated responses and the generic explanations, a few interesting truths emerged.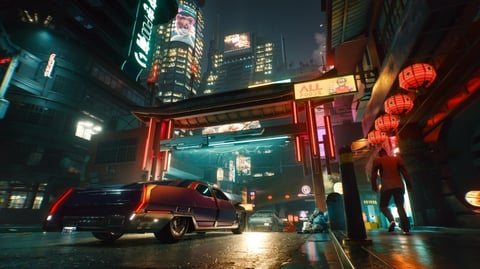 To break all this down for you – the bloody thing was almost an hour long! - we are going to break this down into smaller sections. We want to provide you with the answers you crave and deserve, but you can also check out the full conference posted online on December 14.
External Testing and Covid-19
One of the most interesting observations was made by Mr Kiciński when he pointed out that Covid-19 made it quite hard for CDPR to test Cyberpunk 2077 using traditional means.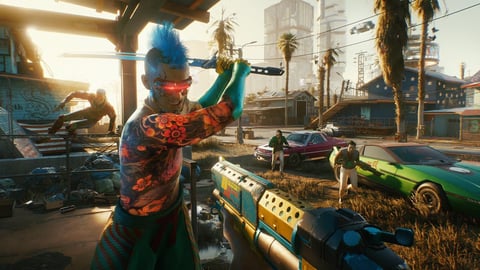 He started by acknowledging that internal testing could be undertaken by CDPR employees in their homes, but that external testing was harmed due to the effects of Covid-19.
"One thing that perhaps didn't help us is COVID … external testers working for external companies were not able to test the game from homes – they have test centers and if they're not there, they're not able to work. So, we have seen a decrease in the number of testers, but I wouldn't point to it as a major source of problems."
After years upon years of development, and 8 million pre-orders, it was insanely sad to see the game released in this state. Covid-19 has disrupted many aspects of the video games industry, let alone the rest of the world, so it makes sense that this could be an issue.
December 14, 2020
Next-Gen Push Leads to Oversight
Throughout the telephone conference, it because increasingly clear that CDPR relied on last-gen free upgrades to disincentivize refund requests, and excuse poor performance. There were multiple references to the PS4 and Xbox One not making it to the same level of graphical power as next-gen or PC, but the fact is: the game doesn't look good on last-gen!
"Come January and February you're going to see larger improvements – which we've stated already. We have also stated that if your expectation is that the game is going to be equal to, say, nextgens or PC in terms of performance, that definitely isn't going to happen."
The implication from Michał Nowakowski here, is that people expect the game to look as good on last-gen as it does on next-gen, which is not really true. We do expect it to look good, though! Pushing the game out and using the excuse that it looks better elsewhere isn't really okay.
The reality is that many players won't be able to afford to buy a PS5 or Xbox Series X any time soon, and certainly not a high-end PC, so the game needs to work and look good on last-gen editions.
"If you're expectations regarding, say, visuals or other performance angle, are like this, then we're openly stating that's not going to be the case. It will be a good, playable, stable game, without glitches and crashes, though. That's the intention."
What's most important here is the latter of what he said – the game is already great, so that's a check! Now we need stability, no glitches, and no crashes. We want the game to look as nice as possible on last-gen hardware and, to be fair, The Last of Us 2 looks bloody amazing! Come on guys!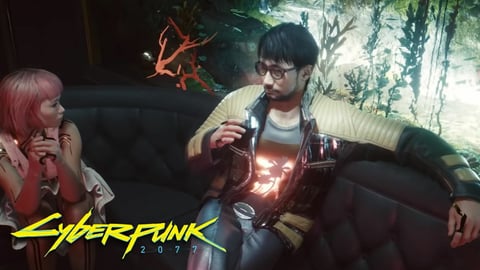 Refunds and Cyberpunk's Future!
Any semblance of humbleness the Mr Kiciński managed to cobble together in his opening statement over Cyberpunk 2077's mistakes crumbled almost as soon as discussions of Cyberpunk's returns policy. Whilst we admit that allowing fans to return Cyberpunk 2077 if they are unhappy with it is absolutely the right thing to do, we were not convinced with the strategy.
It is revealed that refunds on the two major consoles are entirely up to the discretion of retailers, Microsoft, or Sony. Thus, the statement is somewhat superfluous, as individual companies have their own returns policies that apply to any game. The question really comes down to the offer of CDPR's involvement if you have trouble – namely, via email.
It is admirable to offer services like this to frustrated customers, but the move to setup an email to manage these requests is inefficient and not really acceptable, considering the circumstances. There will be thousands of requests, and it will be a huge amount of work to settle all of these case, not to matter wade through all the spam mail that will inevitably appear from disgruntled customers and...trolls.
The questions posed by several investors during the conference were more-or-less spoken to through a stance CDPR has that they hope gamers will just 'give them a chance'. Well, we bloody gave you a chance when we bought the game! Cyberpunk 2077 is undoubtedly a great game, and we believe in you, CDPR, but this is hardly fair to loyal customers!
Other Revelations...
As we bloody mentioned, the conference was pretty damn long and full of super interesting stuff to talk about! We will conclude by listing a couple more revelations from the conference...
So. Where does this leave us (apart from completely exhausted)? Well, it is going to be a while it seems until Cyberpunk is 'alright' on the PS4 and Xbox One. The December patch should resolve a lot of the issues – and we REALLY hope that it at least stops the game from crashing constantly – but won't be a complete fix.
CDPR is clearly committed to making this right for their fans, despite the missteps they seem to have made along the way. We appreciate their honesty, but at the same time it is frustrating to see such a highly anticipated game turn out like this. Is it as bad as Anthem? Not even close. Is it even more disappointing? Yep.
READ MORE:
For more gaming and esports news, stick to EarlyGame. Did you check out the conference? Do you have any insights? Share them with us on our Twitter and Facebook, and check out our YouTube channel!