The developers of Dead Island 2 have revealed that they are considering adding a New Game Plus mode to the game, which would make the gameplay more interesting.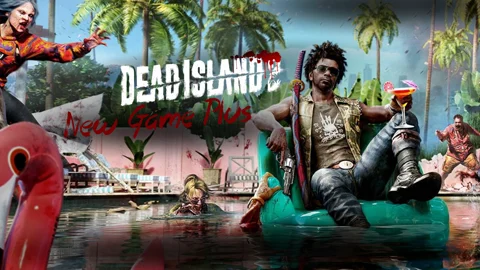 It's only been a few days since the release of Dead Island 2, so many players still haven't gone through the campaign. The studio responsible for the game - Dambuster though, is already thinking about providing us with a new experience.
Dead Island 2: New Game Plus Is Coming
The information was revealed during yesterday's stream on XboxOn's twitch channel by Adam Duckett, one of the game's lead designers.
They revealed that they are seriously considering adding a New Game Plus mode to the Dead Island 2. The feature that allows players to carry over their equipment, items and levels to the next playthrough.
More specifics are expected to be announced soon, so the developers encourage us to constantly check their social media.
The release of this game also promises to be great, just like Dead Island 2! Preorder on Amazon!
Let's remind that Dead Island 2 debuted on April 21. The game was released on PC and Xbox One, PlayStation 4, Xbox Series X, Xbox Series S and PlayStation 5 consoles.
For the latest news about the game, you can follow the Dead Island 2 developers' official social media as mentioned, or just check EarlyGame for a dose of the latest news from the world of gaming! The second option seems more convenient.
And while you're here, the latest news: