In Diablo 4, there will be once again a hardcore mode for players that have the desire for some extra frustration and torture along the way! Now, Blizzard revealed their plans for Hardcore PvP in Diablo 4.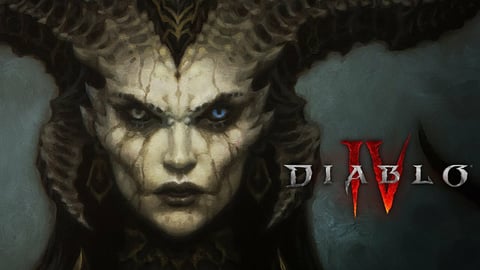 When you create a hardcore character in Diablo 4, you have to assume that it will get lost if you die while fighting against monsters. This is of course very frustrating, because it usually takes a long time to fully equip your character. On the other hand, there is a certain charm in having to be extra careful and keeping the game a challenge. But what happens to a hardcore (HC) character in PvP?

Are you interested in Diablo 4 as well? Get it for yourself for your console.
The Harsh Reality: Permadeath In Hardcore PvP
Permadeath in Diablo 4 is exactly what it sounds like: When your character dies, you can no longer continue play them, they'll be completely lost.
However, it seems like there hasn't been a clear answer yet on how a death in PvP affects the HC characters. A Twitter user was also curious about that circumstance and directed his question at some Blizzard employees who are working on Diablo 4.
Not sure if this has been mentioned yet, but in #Diablo4 if you're playing Hardcore and you die in PVP, is it permadeath or..? @JoeShely @JPiepiora @RodFergusson @PezRadar

— Riz (@rizarjay) April 20, 2023
He didn't have to wait long at all for his answer. Even two of the people he tagged answered him, quite quickly, and both make it unmistakably clear in their own charming way:
Permadeath. https://t.co/ZxRz4eE5GX

— Adam Fletcher (@PezRadar) April 20, 2023
And just so we really understand it, let us hear it, in an even shorter form, from the Associate Game Director on Diablo IV, Joseph Piepiora:
Yep.

— Joseph Piepiora (@JPiepiora) April 20, 2023
Well, you don't have to beat around the bush with something like that, I guess. "Yep" seems to describe player's feelings after they see their character die to an absolute overpowered build in PvP pretty well though!
After these extensive answers, players still had questions about it because they couldn't believe what they were reading. So another Twitter user stood up and asked how exactly this was to be understood, and whether you are only kicked out of the arena, or you really have to create a new character.
In response, Adam "PezRadar" Fletcher again explained that it's time for a completely new character should yours die in PvP. And most players don't seem too happy about that.
Why Could Permadeath In PvP Be An Issue?
A unified opinion was formed quite quickly within the community. Many said they were downright afraid to play PvP because they didn't know what they were getting into.
In an earlier statement, Blizzard already described that they had no interest in balancing PvP in Diablo 4. This means that if a player discovers an absolute OP build, he can simply farm all others in PvP.
What consequences this will have for the game and its PvP mode is still unclear. However, most voices tend to not even want to try PvP on their HC characters anymore. This is quite sad since PvP can be fun, but not at the risk of losing all your progress.
This article contains affiliate links which are marked with [shopping symbol]. These links can provide a small commission for us under certain conditions. This never affects the products price for you.