The release of Genshin Impact 3.6 is just around the corner and we already about some things we can expect from this update. Here is everything you need to know about the exact release date and start time, upcoming characters, banners, and what more to expect from the new Genshin Impact version.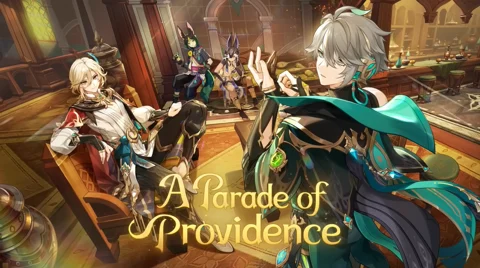 In the recent livestream, we got to take a peak at Genshin Impact 3.6. Fans can get hyped about two new playable characters that already are quite popular within the franchise. Additionally, we already have information about which banners will become available with the update. There is much to discover, and we have collected everything you need to know about Genshin Impact version 3.6 right here for you.
Genshin Impact 3.6: Release Date & Start Time
Genshin Impact 3.6 will be released on April 12. While HoYoVerse is integrating the new update, the Genshin Impact servers will be offline for a short period of time.
Server downtime is planned to start at 3 am GMT, since these updates usually cause a downtime of five hours in Genshin Impact, we expect it to be online at 8 am GMT.

New Characters Coming To Genshin Impact

In the upcoming update, fans will finally get the two new playable characters Baizhu and Kaveh to pull for. Here is everything we know about them so far.

Baizhu
Baizhu is the version's new five-star. He is a Dendro character who uses a catalyst for combat. He made his first appearance in Genshin when we entered the Bobo Pharmacy in Liyue Harbor, which he runs himself.
Baizhu's gameplay is characterized by his healing abilities, but what else would we expect from a physician. His elemental skill is a wandering sprite that cruises through enemies and restores HP to teammates.
Even his elemental burst will offer a big support to your party. Baizhu creates a shield that will provide healing and deal Dendro DMG to enemies as soon as it ends.
His passive ability is a perfect match for his role as a pharmacist. By interacting with certain harvestable items in your environment, Baizhu will heal the active character.
Kaveh
Kaveh is a much loved four-star claymore character with Dendro vision. He is an architect and due to his financial situation after the construction of the palace of Alcazarzaray, he was forced to live with Alhaitham, whom he often gets into arguments with.
When in combat, Kaveh deals mostly elemental damage. His elemental skill can cause all Dendro Cores within a certain AoE on the battlefield to burst.
His passive skill is related to his profession as an architect. When Kaveh crafts buildings, furniture and similar objects, he has a 100% chance to refund some materials that were used in the progress.
Genshin Impact 3.6 Banners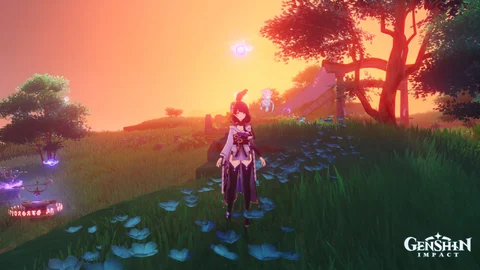 We finally have an overview of whom you will be able to pull in the upcoming version 3.6. Here are all banners for the upcoming update, including Baizhu and Kaveh who will debut in phase 2.
| | | |
| --- | --- | --- |
| Phase 1 | The Moongrass' Enlightenment Banner | Nahida (5-star) |
| | Twirling Lotus Banner | Nilou (5-star) |
| Phase 2 | Immaculate Pulse Banner | Baizhu (5-star), Kaveh (4-star) |
| | Adrift in the Harbor Banner | Ganyu (5-star), Kaveh (4-star) |
| | Epitome Invocation Banner | Jadefall's Splendor (5-Star catalyst) |
Nahida and Nilou's banners will rerun on April 12, and you can pull for the two 5-stars until the start of Phase 2. Most players will probably skip Phase 1 to save up for Baizhu and Kaveh. Be sure you've collected enough Primogems by then, because Baizhu and Kaveh will be available in banners starting on May 2.
Baizhu's signature weapon, Jadefall's Splendor is also going to be featured in the Epitome Invocation banner in phase 2.
Genshin Impact 3.6: New Sumeru Area
The upcoming update will reveal a new area in Sumeru. The Desert of Hadramaveth got introduced to us in version 3.4 and now the Sumeru area is going to expand even further. It is said that the new area will open up at the entrance of Khaenri'ah which you can already visit in Sumeru.
Update 3.6 Brings New Boss To Genshin Impact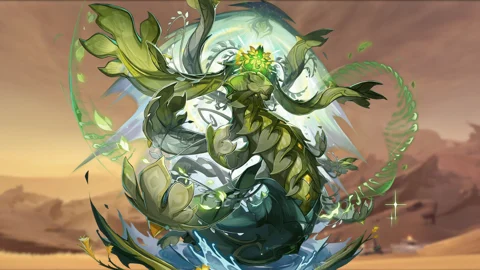 The new Guardian of Apep is a new boss that will come to Genshin in version 3.6. The dragon is most likely to get introduced to us in the second act of Nahida's story quest. To defeat him you'll have to go through three phases, with each of them having different gameplay types.
Genshin Impact 3.6 Events
The main event, coming in Genshin Impact 3.6 will be The Parade of Providence, a celebration of the Academiya Extravaganza. There will be multiple mini-game, story quests to discover, and tons of rewards waiting for us. The Parade of Providence will start together with the new version update on April 12.
Genshin Impact is such a beautiful game, and I love the fantasy aesthetic in my setup as much as I do in the game. Razer even released a special Genshin Impact version for one of their gaming mice, and it looks stunning. The Razer DeathAdder V2 Pro is an excellent gaming mouse, and unlike some other merchandise, the Genshin Impact design doesn't look cheesy but rather quite professional. What more could you ask for?
This article contains affiliate links which are marked with [shopping symbol]. These links can provide a small commission for us under certain conditions. This never affects the products price for you.