A day after the historic GTA 6 leaks, Rockstar Games released their official response to the event.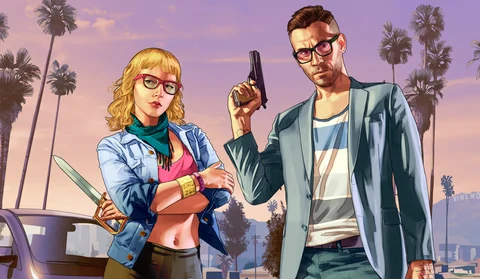 The September 18 leak of over 90 videos from GTA 6 in an early stage of development was one of the biggest leaks in the history of gaming. It's been a long time since something caused such a big uproar in the gaming world, if ever. One day after the catastrophic event, Rockstar Games sent their first official response to the leaks via Twitter.
"We Are Extremely Disappointed" - Rockstar Responds To Historic Leak
The first official message since the historic leak appeared on the official Rockstar Games social media accounts. In it, the company acknowledges the hack that saw over 90 videos from the early development stages leak on the internet. "We are extremely disappointed", Rockstar says and promises to "update everyone again soon".
A Message from Rockstar Games pic.twitter.com/T4Wztu8RW8

— Rockstar Games (@RockstarGames) September 19, 2022
A huge amount of material from early development stages of the game were leaked online, you can see more details on that here. The leak is expected to have massive repercussions for developer Rockstar Games, with the GTA 6 release expected to be internally delayed further back. A release has so far been expected for 2024/25, but might be further back away now. When GTA 6 will be officially revealed, is still not clear. That might take longer now as well, so best to have some more patience.
Check out everything we know about GTA 6 in this video: