GTA 6 is finally coming! The game is officially in the works, but what else do we know about the next Grand Theft Auto? This article has all the latest news on GTA 6, including leaks and rumors about its release date, the location of the game, and the exciting new features it might have.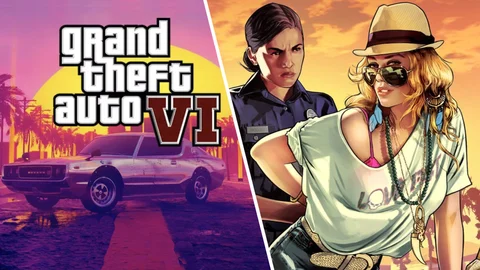 GTA 6 is officially in development. Rockstar Games confirmed this in its own blog at the beginning of the year, stating that development is "well underway". And that's all the information we should have about the next GTA, as nothing more has been officially revealed. But now a big data leak of 90 videos has shaken up the development studio and gave detailed insights into Rockstar's next big project.

Read on to find out everything we can expect so far about GTA 6's story, supported platforms, and release date.

GTA 6 Release Date: The Release Window Is Becoming More Concrete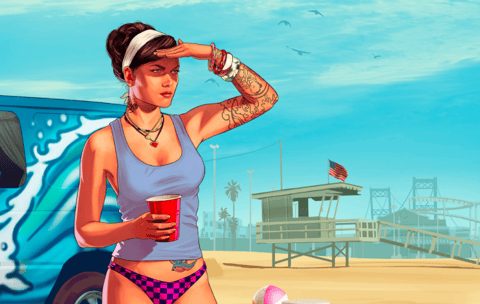 There are many rumors regarding the potential GTA 6 release date. Most of them point to the release date being set for some point in late 2024/early 2025. It looks like it might take another two years to come out. This is a pretty realistic prognosis, which is corroborated by the huge growth rate that publisher Take-Two expects for that time period.
More fuel to the fire of a possible 2024 release date for GTA 6 was provided by famed leaker Tom Henderson, who is known for his high-quality reporting and reliable sources. Henderson posted a video, in which he predicts that GTA 6 will come out at some point between 2024 and 2025. He names multiple reasons for why this seems reasonable:
Rockstar changed their studio culture to have less crunch, meaning longer development time but better conditions for the team.
Henderson claims that the game will be released on PS5, Xbox Series X/S and PC exclusively, so Rockstar Games might want to wait until the chip-shortage has calmed down and more consoles become available.
GTA Online is still so popular, that Rockstar would like to keep it running for a few more years before cutting into its success with the release of GTA 6.
Jason Schreier of Bloomberg, who is one of the most reliable sources of insider info in the video game industry, corroborated these details. The historic leak could lead to a further delay for GTA 6 though.

GTA 5 was officially announced in November 2011, and the release came almost two years later in September 2013. If Rockstar Games is indeed aiming for a 2025 release for GTA 6, there's a good chance that the game will be officially announced this year, and we will get to see official visuals for the first time.
Insider "Strongly" Believes GTA 6 Reveal Coming In 2023
Location & Setting: Leaks Reveal Return To Vice City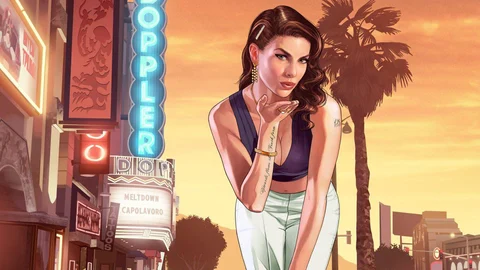 Rockstar Games have kept the setting of GTA 6 a complete secret so far but we have a slew of different rumors and leaks to work with again. One of the first prominent theories was, that GTA 6 will see the return of Vice City. Rockstar's fictional version of Miami could make a return in the latest installment of the series. After reinterpretations of Liberty City and Los Santos in the previous two mainline games, GTA 6 could bring back the last beloved location from the original trilogy from the 2000s.
What so far has been one of several different possibilities for the setting, and one of the most persistent rumors, has been confirmed by the infamous September leak. On some of the revealed videos, you can see clear references towards Vice City, including the name itself displayed on places like the in-game metro or specific locations, including palm trees in an urban environment. Even before the mega leak, Jason Schreier claimed (via Bloomberg), that "a fictional version of Miami and its surrounding areas", would be the setting of the game.
Next to the question of where GTA 6 will be set in, players have also been wondering about the time period that the game will be set in. Some rumors have suggested that the game could be, at least partially, set in the past. The leaked footage from early development of GTA 6 only shows a modern setting, though.

Grand Theft Auto 6 Story & Characters: Bonnie & Clyde As Main Inspiration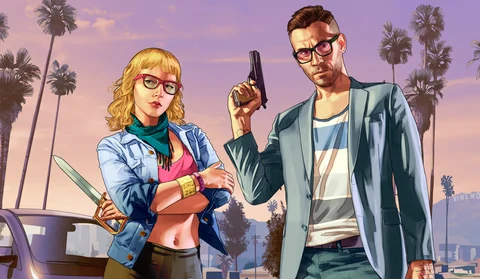 Nothing has been officially revealed yet about the story and characters in GTA 6. However, we now know thanks to the leaks that the most persistent rumor was true: GTA 6 will have two protagonists, one of which is going to be female. Jason Schreier already claimed this in his viral report on Rockstar, saying that the woman is going to be a Latina and that the story will be influenced by Bonnie & Clyde.

This has been confirmed by the leaked footage, a lot of which showed these two protagonists in action. For example, one video showed both of them robbing a restaurant together. We also saw that the female lead is called Lucia and that the male character is called Jason. Schreier claims these are the only two playable characters, but this hasn't become fully clear from the footage yet.
Next to all of this, one big thing is also speculated: GTA 6 will have a variety of things we have never seen before in the series. From hurricanes, to dangerous animals likes snakes, raccoons and alligators, a cartel, fishing and many more, the game will deliver a completely new gameplay experience.
Leaks & Developments at Rockstar Games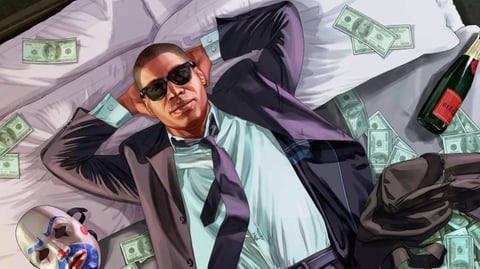 Graphics & Technology
Some of the very few things that have been confirmed to some degree for GTA 6 concern technical aspects of the game. At the Game Developers Conference (GDC) 2021, Rockstar Games' Tobias Kleanthous held a presentation where he talked about the AI technology that the studio collective built internally. His presentation promises huge improvements and higher quality of AI behavior in future games, most likely including GTA 6.

Another reveal of improved technical aspects happened accidentally. Multiple details about GTA 6 were leaked on LinkedIn profiles by multiple current and former developers at Rockstar Games. These include seemless transitions and Motion Matching. a cutting-edge technology that should make animations smoother, more seamless and more realistic.
Tone & Writing
As we covered above, not much is known about the story of GTA 6. But we did get a hint of what the writing in the game could be like. In an Interview with Killaz, Rockstar Games Co-Founder Jamie King briefly talked about the next Grand Theft Auto title and how it could see a shift in tone.

Jason Schreier confirmed changes to the culture inside Rockstar Games during his investigation into GTA 6. This also seems to reflect on the game and could lead to a different kind of Grand Theft Auto.
Between the company's new mandate and the 2019 departure of Dan Houser, who led creative direction on many previous Rockstar games, all signs suggest Grand Theft Auto VI will feel very different than its predecessor.
After GTA 6 Mega-Leak: Rockstar Is Marching On
A worrying sign for GTA 6 came from multiple leaks about the development of the game. Two fairly reliable sources, AccNGT and Tom Henderson claimed that the game is in development hell, with Henderson describing the process as "very turbulent".
This turbulence may have now reached its peak with the massive content leak, which runs through pretty much all aspects of GTA 6's development. Rockstar itself has commented on the leak via Twitter, one day after the incident; they are "extremely disappointed" that parts of the game have found their way to the fans in this way. At the same time, work on the next Grand Theft Auto is supposed continue as planned, and they are more committed than ever to providing fans with a game that exceeds their expectations.