GTA 6 will be revealed in 2023 according to a recent set of predictions made by insider Tom Henderson. He makes some good arguments for why, which you can read below.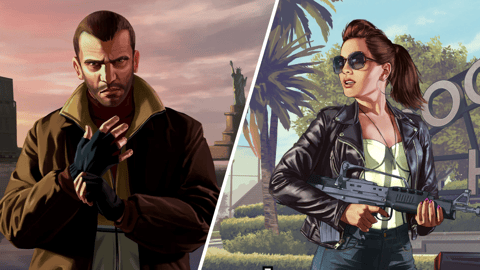 GTA 6 has the potential to be the biggest game release of the decade... when it finally is released. But how many more years do we have to wait? Well, first things first, we need an official reveal. And according to one insider, the reveal is coming very soon...

Insider Claims GTA 6 Will Be Revealed In 2023

Tom Henderson recently made some predictions for 2023, among which was the claim that GTA 6 will be revealed this year. Here's why he thinks the next GTA will be revealed this year:

I said that GTA 6 will release in either 2024 – 2025, which is a firm date I strongly still believe is happening. A 2023 announcement would line up with these years perfectly, especially if you're familiar with how Rockstar Games and Take-Two have generally handled their game announcements and releases in the past. If you're unaware, Rockstar Games has announced its past two games, GTA 5 and Red Dead Redemption 2 two years prior to release, meaning a 2023 announcement likely means a 2025 release

He then went on to claim that GTA 6 will probably not be released in 2024, and so based on his 2024-2025 prediction we can deduce that GTA 6 will be released in 2025 according to Henderson. As he writes:
Microsoft thinks GTA 6 will release in 2024, but prior reveals and release dates seem to suggest that's not the case. Is a release announcement for 2024 possible? Sure. But Rockstar's track record suggests that the game will be pushed back another year anyway.
Now Tom got his initial followers hooked by leaking a lot of BF2042 material, and it turns out the game was not how he described, or at least not nearly as impressive. So we should take what he says with a grain of salt. But at the same time he's leaked a few other stories that turned out to be true, so we think this 2023 reveal prediction could have some weight to it.
What do you think? Will Rockstar sit on this project for another year before the reveal, or does 2023 seem reasonable? They were hacked by a mere 17-year-old recently, so we aren't quite as confident in the company as we once were, but 2023 seems reasonable.
Here's everything we know so far about GTA 6: