Red Dead Redemption 3 has long been a topic of discussion for fans of the RDR games. Considering the big success of Red Dead Redemption 2, RDR3 should really be less a question of "if", but much more a question of "when". We summarize here when you can expect RDR3 and what the possible locations and storyline are.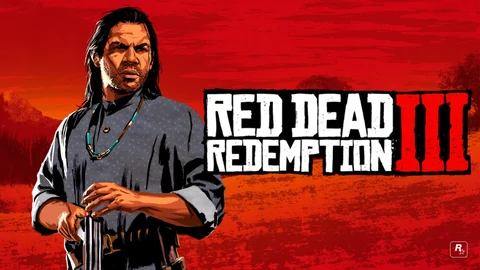 Rockstar Games is primarily known for two game series: Grand Theft Auto aka GTA and Red Dead Redemption. While info on GTA 6 is becoming more and more solid, rumors about Red Dead Redemption 3 are still very limited, even though the release of RDR2 was about four years ago and the game was a huge financial success for Rockstar Games.
It would defy all logic for Rockstar to drop one of its most valuable gaming series, so you can be pretty certain that Red Dead Redemption will come. The big question is, of course, when it will Red Dead 3 be released.
Red Dead Redemption 3 Not Officially In Development yet
Currently, there is no word on whether Rockstar is working on Red Dead Redemption 3 or not. In mid 2022, we got the disappointing news that Rockstar apparently stopped work on a RDR remaster. This should have freed up some resources in the development teams – maybe for a Red Dead Redemption 3 as well?

Considering that GTA is getting its sixth iteration, it's a safe bet that Rockstar will eventually be working on Red Dead Redemption 3, if they don't already have some people going ahead with pre-planning. Remember that Red Dead Redemption 2 was in development for 8 years, and we had to wait until they were significantly along production that we first heard about the game.
So far, Rockstar hasn't said anything about the game. The most we got was them talking about the upcoming changes to artificial intelligence in their games. In a presentation a few months back, Rockstar promised the following changes to AI:
Improve the responsiveness and quality of humans and animals with lower production costs
Machine learning approaches
Better parity between AI and player-controlled characters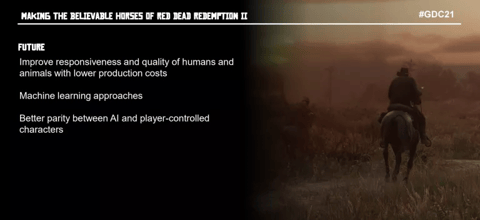 It is safe to assume that any changes Rockstar introduces to its games will also find their way into Red Dead Redemption 3. That's all we can say for certain right now. But we have enough grounds for speculation.
Red Dead Redemption 3 Release Date: Not For A Few More Years
Without an official confirmation or announcement, we can only speculate when the game will be released. However, if we assume that GTA 6 will probably be released sometime around 2025, Red Dead Redemption 3 could be released around 2030.

Red Dead Redemption 1 and 2 were released 8 years apart in 2010 and 2018, respectively. Recently, Rockstar has slowed down its own game production to support its games longer and to curb crunch, so another eight-year gap, which would mean 2026 for RDR 3, seems unlikely. Shame.
RDR3: Possible Setting
There are a lot of options for how Red Dead Redemption 3 could play out. Setting-wise, it is safe to assume that we will once again return to America and México. Unfortunately, that would also mean that not much would change.

Since Rockstar set its first GTA game in London, and since Peaky Blinders has made people very aware of what Birmingham looked like in 1919, it's not entirely out of the question that Rockstar would set the game in the UK – though it would be the wildest and most surprising of reveals.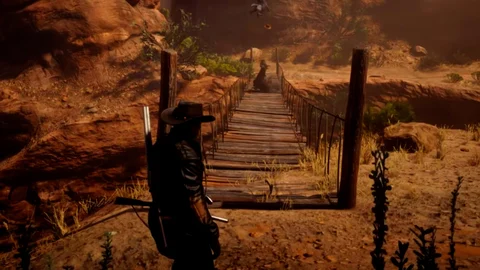 Still, considering that Red Dead Redemption 2 took place in 1899, and Red Dead Redemption 1 took place in 1911, a 1919 setting in Birmingham would fit right on schedule. It also wouldn't be hard to tie it into the existing storylines, since there are many characters that Rockstar could have 'escaping' the Wild West for England. Another setting that people are craving is a Native American theme, as well as something tapping into South America more.

Red Dead 3: Story

As we mentioned above, the current front-runner in terms of a story is Landon Ricketts. Ricketts wouldn't stray far from the template set by John Marston and Arthur Morgan, as he is another famed gunslinger whose stories are yet to be told in the game.In Red Dead Redemption 1, we get to meet old Landon Ricketts, but little is known about the story behind the legend, and it's certainly a story that Red Dead fans are craving to explore.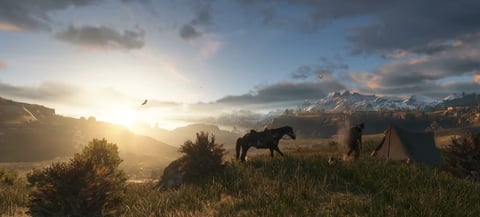 Another popular story request is to explore the backgrounds of Charles Smith. Charles was one of the most popular characters in Red Dead Redemption 2 and his story basically writes itself: He was born to a Native American mother, and an African American father, and eventually found his way into Dutch's gang.

Still, there is a lot of story to be told in between: Charles' ties to Native American tribes, and his life as an underground fighter certainly would lend themselves to craft a story around. Also, using Charles Smith as the main character would be a welcome departure from the prototype gunslinger trope, and it would open Red Dead Redemption 3 up to new audiences.
PS5, Xbox and PC support likely
Whenever RDR 3 is released, you can be relatively sure that Rockstar Games will develop the game for the next-gen consoles from Sony and Microsoft – presumably the PlayStation 5 and the Xbox Series X.

Also, since Red Dead Redemption 2 was released on the PC, it's very likely that Red Dead Redemption 3 will be released on the PC as well. But who knows – maybe by then we'll all have moved on to cloud gaming or VR when Red Dead Redemption 3 is finally released.

This article contains affiliate links which are marked with [shopping symbol]. These links can provide a small commission for us under certain conditions. This never affects the products price for you.