After Microsoft announced layoffs for around 10,000 employees, it has been reported that 343 Industries, developers of Halo Infinite, have been hit especially hard in the gaming sector.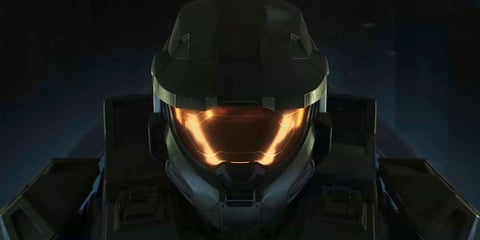 Things are not looking peachy over at Microsoft. The tech giant announced that they would lay off around 10,000 employees, which is a ridiculously high number even for a company of that size. Obviously, the gaming divisions they own under the Xbox banner have been affected as well, including Bethesda and 343 Industries.
The Halo developers have had it especially tough according to reports, which can only mean bad things for Halo Infinite.
343 Industries Seems To Be In Trouble – What's Going To Happen With Halo Infinite?
Microsoft's cost-lowering measurements seem to have hit 343 Industries especially hard, according to Jason Schreier of Bloomberg. According to the report, 343 Industries studio head Pierre Hintze decribed the layoffs internally as a "difficult decision" ,in order to "restructure elements of our team, which means some roles are being eliminated."
According to Hintze, the ongoing multiplayer part and live-service elements of Halo Infinite are still supposed to be supported. Based on reactions on Twitter and reporting from people like Schreier, it looks like the campaign team, which was rumored to have been working on Halo Infinite DLC, has been affected the most.
But people from the Esports team and other sections of 343 Industries have been let go as well. Industry veteran Joe Staten, who joined 343 in 2020 to get the launch of Halo Infinite over the finishing line, moved to Xbox Publishing as part of this restructuring.
This entire situation does obviously not look good very good for 343 and Halo Infinite. The reactions were appropriately negative on Twitter. Many people in the industry, including ex-Halo-developers like Tyler Owens (currently working on Apex Legends for EA) have criticized this decision and the whole shitshow around Halo Infinite.
As a Halo fan I'm really tired of Microsoft business practices & policies slowly killing the thing I love

between the contracting policies they abuse for tax incentives & layoffs in the face of gigantic profits/executive bonuses... they set Halo up for failure

— Tyler Owens (@heytred) January 18, 2023
What exactly does this mean for the future of the game then? It's definitely not looking good. We can scratch any kind of campaign DLC off our wishlist, that's for sure. We believe that the multiplayer will still be supported, but for how long? I expect more stories like this to come out of 343 this year.