Halo Infinite has had one major problem so far: the progression of the battle pass. But 343 heard us loud and clear and will make major changes to how the system works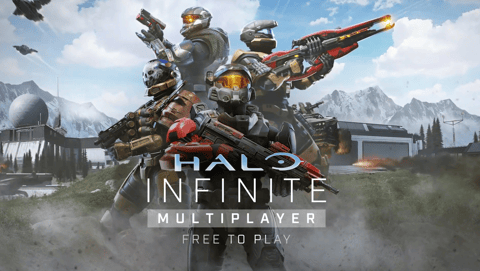 The multiplayer of Halo Infinite has been a great success so far, but fans generally had one gripe with it: the battle pass is just too gated and grindy. 343 Industries already changed the system once, introducing a 50 XP reward for every completed match. But that didn't do enough to improve levelling, as you still needed to play 20 matches just for one level in the battle pass.
But 343 is clearly listening to its fans and has announced a big change to the progression system, meaning you will only need to play less than half as many matches to level up. You can find details regarding the announcement and the coming changes to the battle pass beneath.
Halo Infinite Is Getting Major Changes To The Battle Pass
Once again, community manager John Junyszek has taken to Twitter to deliver the good news to all Halo fans. You will now get extra XP for the first six matches you play each day, earning a total of 1.000 XP, which equals one level in the battle pass.
After seeing how XP was earned with those changes, we noticed that players were starting their sessions with slower payouts than we'd like. To address this, we will be increasing the XP payout for the first 6 matches of each day. An outline of this update can be found below:

— John Junyszek (@Unyshek) November 30, 2021
He went on to explain the new system in new detail. The XP split will look like this:
1st Game = 300XP
2nd Game = 200XP
3rd Game = 200XP
4th Game = 100XP
5th Game = 100XP
6th Game = 100XP
7th+ Game = 50XP

Bless you, based 343. This is a really major change, as it will massively cut down the time you need to spend grinding just for one measly level. If you play six matches, you have one level up guaranteed every day. Pair that with focusing on the weekly challenges and now leveling up that battle pass should be no problemo. The new system is supposed to come out on Tuesday, November 30 at 9AM PT / 6PM CEST/ 5PM GMT.
This is really exciting news. Halo Infinite is a fantastic game, with a ton of fun weapons to play with and some absolutely amazing maps to discover. And let's not forget that it's free. Yes, that meant it came with a lot of free-to-play nonsense, but it's good to see that 343 is quick to react to fan feedback and is already changing the progression system so shortly after release. If you want to hear our extended thoughts on the game so far, check out the most recent episode of The EarlyGame Podcast. Enjoy!