Hogwarts Legacy is one of 2023's most-anticipated games. Unfortunately, this also brings light to a complicated topic, as the game is surrounded by different problematic issues.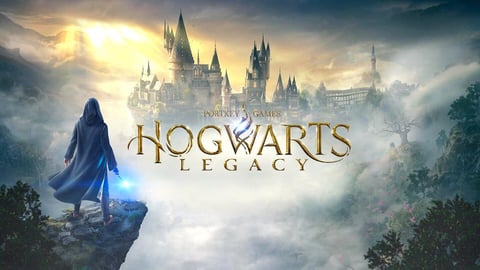 Fans have been waiting a while for Hogwarts Legacy, and following multiple delays, it's finally set for release on February 10. The game's upcoming release has been overshadowed by Harry Potter author J.K. Rowling's controversies, most obviously her comments about transgender issues. What did developers and content creators have to say about this topic?
Statement Of The Game Director Alan Tew
Developer Avalanche Studios and publisher Portkey Games have emphasized before release, that J.K. Rowling is not involved in the creation of the game. They explained that in an FAQ: "J.K. Rowling is not directly involved in the creation of the game, however, her extraordinary body of writing is the foundation of all projects in the Wizarding World."
The game is still surrounded by several controversies, as the game's profits will also benefit her as the rights holder to the IP. Alan Tew, director of Hogwarts Legacy, has issued a statement to address the controversy:
"I think for us there are challenges in every game we've worked on. This game has been no different. When we bumped into those challenges, we went back and refocused on the stuff that we really care about. We know our fans fell in love with the Wizarding World, and we believe they fell in love with it for the right reasons," he said. "We know that's a diverse audience. For us, it's making sure that the audience, who always dreamed of having this game, had the opportunity to feel welcomed back. That they have a home here and that it's a good place to tell their story."
According to him, the game is for everyone. Is it possible to play the game despite its connection to J.K. Rowling? The gaming community has been divided, with some taking a very critical stance.

I found this to be funny. Is J.K Rowling involved in the production? from videogames
What Is J.K. Rowling Criticized For And Accused Of?
If sex isn't real, there's no same-sex attraction. If sex isn't real, the lived reality of women globally is erased. I know and love trans people, but erasing the concept of sex removes the ability of many to meaningfully discuss their lives. It isn't hate to speak the truth.

— J.K. Rowling (@jk_rowling) June 6, 2020
Transphobia
Political debates over sex, gender and trans rights – for example: she opposes the gender recognition law in Scotland
Anti-Semitic depictions – Goblins are shown with anti-semitic tropes, like big noses, greed etc.
Influence as a well-known author harms the trans community
Debates around Racism – magical abilities are dependent on blood
These accusations refer to the author J.K. Rowling and to content and representations in her books. A part of the community does not want to play a game that contains things as problematic as these and don't want to be associated with her.
Well-Known YouTube And Twitch Streamer Asmongold Reacts
The clip with his reaction shows that there are different opinions in the debate and everyone must make the decision for themselves. It's a free market that does not restrict her, therefore it is possible for her to do what she likes. The only ones who can stand against it are at least some of her fans.
How To Act Now As A Fan?
When you don`t wanna buy the game because you don`t like J.K. Rowling and what she stands for as well as the idea that Harry Potter is an extension of her, that is totally understandable.
You have the right to separate her and the game or not.
You can also like the game without being a supporter of her Ideologies. Everyone can make the morally conscientious decision that is in the line with what they believe to be right and true. That must be respected.
This article contains affiliate links which are marked with [shopping symbol]. These links can provide a small commission for us under certain conditions. This never affects the products price for you.