After Honkai Star Rail finally got released, millions of players started their journey as the Trailblazer. Accompanied by your chosen roster of characters, you have to fight your way through the main storyline and complete dozens of side quests. However, some of these quest NPCs have hidden themselves quite well, one of them being Yujin! So where can you find that cat-eared lady?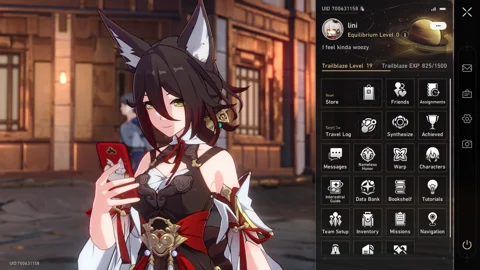 No not THAT animal-eared lady!
Luckily, Yujin is one of the easiest NPCs to find in the game! Her appearance, however, isn't notable at all, and you can easily overlook her, maybe you even ran past her before! Stick to this little guide and you will find Yujin in no time!
Honkai Star Rail: How To Find Yujin
Yujin is an NPC character, who is involved in the Navigation Compass Timetable mission. Completing this quest requires you to find her, which is almost the last step of the whole mission.
Did you notice Tingyun cool phone case? You can match with your favorite character's phone and get yourself a Honkai Star Rail Phone Case! Aren't those cute?!
After you solved the riddle on the Navigation Compass, you have to help another NPC getting his clothes back, since he is stuck in a container without them. — And no, I have no idea how one can lose his clothes on a ship and end up in a container.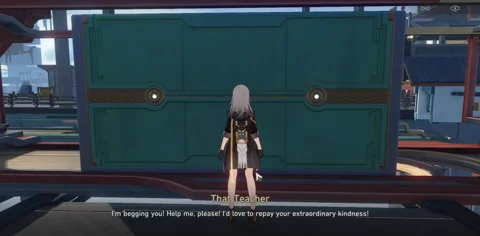 After the dialog ends, it's time for you to look for Yujin. She is also in the Central Starskiff Haven area, right next to The Xianzhou Luofu, which is the name of the ship, the man is stuck on.
In the Navigation tab, you will find that region under "The Xianzhou Luofu".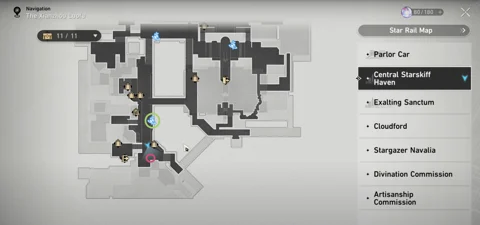 Since you should still be in that area, where you completed the puzzle, you just need to turn around and walk towards the shops in that direction. (marked with the pink circle) There, you will find a cat-eared lady standing next to some stairs, wearing in a green dress with dark brown hair: Yujin!
If you are a fan of HoYoverse's games you should check out these amazing Genshin Character Tarot Cards! They look super dope and make a good collectible as well.
If you teleported away while completing the quest, you can teleport to the Starwatcher Avenue to get there as well. (marked with the green circle)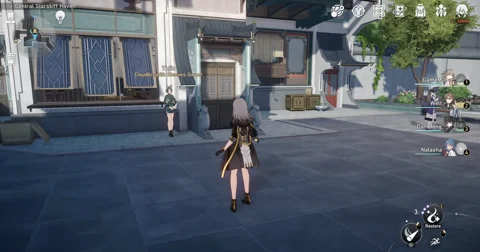 After you are done, you will get the following rewards:
Thief's Myriad-Face Mask
Thief's Steel Grappling Hook
Some Trailblaze EXP
30 Stellar Jades
20 Strale (currency)
Hopefully you will be able to find her quickly and don't have to play hide and seek for too long! To be fair, she is easy to miss, since it is almost too obvious and her outfit isn't the most exciting as well.
We have tons of other Honkai Star Rail guides!
Doesn't matter if you need help with choosing which character to play or if you need a little explanation on how the Warp Banners work, we got your back.
This article contains affiliate links which are marked with [shopping symbol]. These links can provide a small commission for us under certain conditions. This never affects the products price for you.