Honkai: Star Rail has finally launched! After what felt like an endless period of waiting, we can now perform our first steps into the game. To give you a little head start knowledge wise, we prepared a few useful tips and tricks that will come in handy along your way!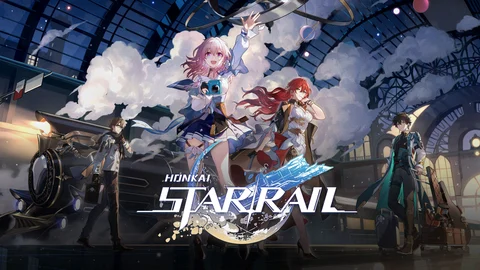 Since Honkai: Star Rail is yet another gatcha game made by HoYoverse, there will be a lot of overlapping in regard to Genshin Impact. But no matter if you are familiar with HoYoverse's games, just know about gatcha systems in general or never even touched a title like this, the following tips and tricks will prevent you from doing typical beginner's mistakes.
Honkai: Star Rail is a turn based combat game and while not having a completely open world map like Genshin Impact does, there are still a lot of crowded cities and beautiful landscapes for you to explore.
The main focus, however, lies within the lovingly designed characters you will encounter along your way. With enough luck and patience (and maybe even money) you can assemble your dream team and fight some epic battles.

Let's head into the nitty-gritty tips and tricks!
Trailblaze Level

Trailblaze Level is basically your overall account level and can be increased by grinding Trailblaze EXP. The maximum Trailblaze Level is 70 at the moment. Simultaneously to your Trailblaze Level, increases your Equilibrium Level. This defines the power of your enemies and rises at the following Trailblaze stages: 20, 30, 40, 50, 60, and 65. For Genshin players, is this system comparable to the World Level.
Trailblazer Power And Fuel
Trailblazer Power is a resource comparable to stamina., that is used to farm materials and increase your character's power level. It restores slowly over time, at a rate of 1 per 6 minutes. You can store up to a maximum of 180. Later on into the game, you will spend most of your Trailblazer Power in grinding for Relics.
Along your way, there will be rewards called Fuel, what is basically stored Trailblazer Power. Be careful in spending this precious resource too early on since you will need it when farming for higher rank relics, which has to be unlocked through leveling first. Our tip is to keep them until you reached a higher rank and spend your Fuel on grinding 5 ★ Relics. Genshin players will know the struggle after spending all their Fragile Resin in purple Artifacts.
Play The Game At Your Own Pace
It is always hard to hold yourself back and not rush through a new game. Everything is super exciting, and you want to progress as fast a possible to build powerful characters. If that is your play style, go ahead, but you will encounter the level cap rather fast due to the fact that the game is brand-new.
Try to enjoy your journey and take some time to read the dialogue as well. Honkai: Star Rail's Story is pretty good and definitely worth paying attention to!
Plan Out A Team Strategy
We all know how tempting it is to just get and build every character that looks cool enough. But if we follow this "strategy", we will be left with a ton of half-heartedely built characters, that don't synergize at all.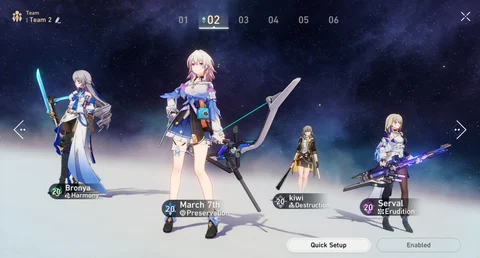 Avoid this problem right from the start and choose a character that you like the most. Build a team around the strengths of this character, and compensate for his weaknesses with other unites. To clear the end-game content, you will need at least two full build teams, consisting of four unites per team.
Seek Out Chests And Smash All Boxes
We all love loot, especially if it's for free! With just a little effort, you can find many chests scattered all across the map. Some boxes you can break to get materials from them, others you can open normally. Sometimes it is worthwhile to run into supposed dead ends and find some hidden loot as well. Chests do not respawn, but there will be enough for you to find anyway.
Remember To Use Techniques
Each character has a special ability called "technique", which can be used before a battle is about to begin. Most of the time, techniques provide buffs for your team or even freeze enemies, making them immobilized right from the beginning. That is very useful since you will be the first one to make a move when an enemy is frozen.
Gather Resources Through Assignments
Assignments are passive activities that characters can complete, without the player needing to guide them. You can send up to four sets of two characters out on Assignments at any given time, for them to gather Materials for you. They are comparable to the Expeditions in Genshin Impact.

You can choose the duration of an assignment beforehand, letting your character work for either four, eight, twelve or twenty hours. The longer it is, the better the loot will be that can be obtained through this.
Sidequests Are Important
Next to your main storyline, there is a never ending list of sidequests. Even though the name suggests that they are not as important, since they are just side missions, that is far from the truth. They are an essential part of gathering EXP to level your account and progress in the story. Some chests and even other quests are only reachable, if you completed the corresponding side missions.
Do Your Daily Missions
Since the game uses daily missions to keep you playing for a longer time, they also give players really useful loot and even some Stellar Jades, which is the currency to grab new characters. On the other hand, you will get tons of EXP through completing your Daily Mission, and they work just as the Daily Quests in Genshin Impact.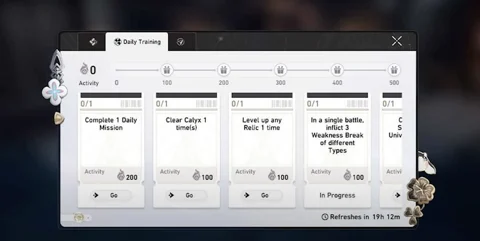 There are four Daily Missions for you to complete every day. They are fairly easy and won't take you longer than a couple of minutes.
Traces Are A Powerful Way To Strengthen Your Character
Traces are a skill point system, that allows you to customize your characters to a certain degree. They require character ascension materials to unlock. Some of them have a huge impact on your overall play style, so be sure to chose them wisely.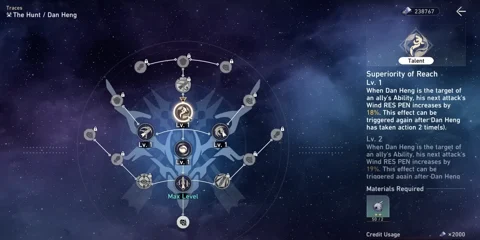 I hope those little tips and tricks make your start in the game a lot easier. Since there is so much to explore, it can get a bit overwhelming from time to time.
If you need more information on the game, check out our guides and tier lists on the game! We will keep you up-to-date on all upcoming changes.
If you are in need for a new free-to-play game, you can find a lot in the Epic Games store at the moment! We gave you a quick overview right here:
This article contains affiliate links which are marked with [shopping symbol]. These links can provide a small commission for us under certain conditions. This never affects the products price for you.