Honkai Star Rail is the next big hit from HoYoverse. With each game update, the developers will release codes for free in-game goodies like Stellar Jade or Trailblazer Power so you can get the characters you dream of.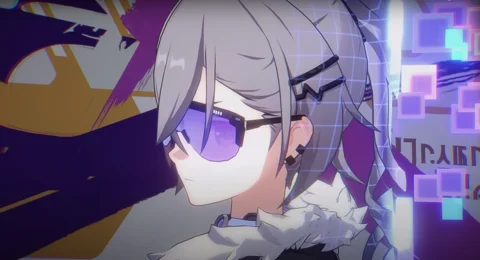 Honkai Star Rail is a turn-based gacha game by the makers of Genshin Impact. So, if you're looking to get those free gacha pulls, then you'll need Stellar Jade, which you can obtain through some Honkai Star Rail codes which HoYoverse gives out sometimes.
Of course, not every gacha game is very free to play friendly, but if you're sticking with it, then you'll need to complete every mission and open every chest in the game, but getting some free Stellar Jade doesn't hurt either right? So let's go over Honkai Star Rail codes, how to get them and where to redeem them.
Did you know that you can get free stuff with Amazon Prime in Genshin? Honkai Star Rail might also be added soon, so make sure to sign up to Prime Gaming for free in-game rewards!
How to Redeem Codes in Honkai Star Rail
Of course, before even getting to the codes, it's important to know how to redeem them, right? Getting some freebies in Honkai Star Rail is extremely easy and will work the same way as with Genshin Impact, through an official redemption website.
Follow the steps below to be able to redeem the codes for Honkai Star Rail:

Copy/Paste Code
Go to official Honkai Star Rail Code Redeem site
Log into your Honkai Star Rail Account
Select Server
Paste Code
Click "Redeem"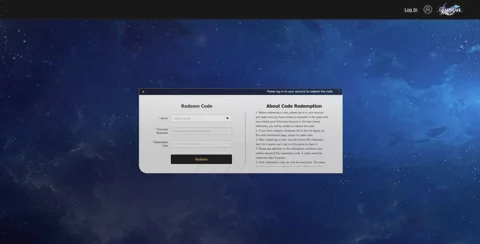 Active Honkai Star Rail Codes (May, 2023)
This was last updated on May 25
During the Chinese live stream for Honkai Star Rail three codes were revealed. These codes will start working as of April 26, 2023. You'll also need to have made an account with a character already to be able to redeem these codes.
2T7BP4JVEBT7 – 3 Adventure Log, 2 Condensed Aether, 3 Cosmic Fried Rice, 5K Credits
HSRVER10JYTGHC – Stellar Jade 50x and 10,000 Credits
STARRAILGIFT – 50 Stellar Jade, 2 Traveler's Guide, 5 Bottled Soda, 10,000 Credit
ZTPTNMTX8LUF – 100 Stellar Jade, 50,000 Credits (NEW)
8A6T6LBFQ4D3 – 100 Stellar Jade, 5 Traveler's Guide (NEW)
DB7A64BW8LC7 – 100 Stellar Jade, 4 Condensed Aether (NEW)
CS75WMP976AK – 100 Stellar Jade (NEW)
Honkai: Star Rail – Everything We Know About HoYoverse's Upcoming Gem
Until then, make sure to complete the pre-registration since players will be able to earn free loot just by doing that ahead of time already.
Expired Honkai Star Rail Codes
These are expired codes from Honkai Star Rail that do not work anymore. So even if you see them, they won't be giving you any free Stellar Jade or anything anymore.
HSRGRANDOPEN1 - 100 Stellar Jade, 50,000 Credit
HSRGRANDOPEN2 - 100 Stellar Jade, 5 Traveler's Guide
HSRGRANDOPEN3 - 100 Stellar Jade, 4 Refined Aether
HSRVER10XEDLFE - 50 Stellar Jade, 10,000 Credit
Where Do You Get Codes For Honkai Star Rail?
Of course, you can always come to our website for the newest Honkai Star Rail codes, we keep our articles up to date with all the information you need to be able to earn some free stuff.
You can also get codes for Honkai Star Rail from the official HoYoverse social media channels.
You can check out the official Twitter for some information on freebies and codes. Well, now you know where to go and what you need to do!
Now we just have to wait for the release of Honkai Star Rail. Will it be as big as Genshin Impact was upon release or is it going to be a niche mobile game?
You don't just want free codes for Honkai Star Rail? Then check out some free games you can pick up!
This article contains affiliate links which are marked with [shopping symbol]. These links can provide a small commission for us under certain conditions. This never affects the products price for you.