Here are all big announcements and showings at the Summer Game Fest 2022, with live updates during the show.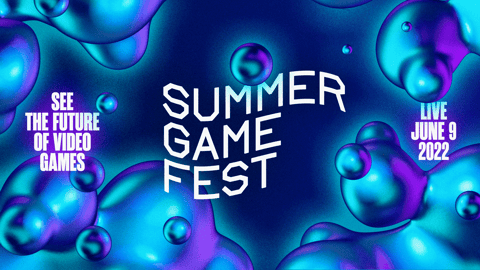 On June 9, Geoff Keighley's Summer Game Fest 2022 was presented. Without an E3 this year, the Summer Game Fest is the grand, overarching games showcase of the summer. We expected a lot of big announcements at this show, and... we got some cool things. Check out our highlights in this article.
All Games at Summer Game Fest 2022
Aliens: Dark Descent
A new game based on the Alien franchise was revealed. Aliens: Dark Descent is an isometric coop-shooter made by Focus Interactive. The trailer was very atmospheric, but didn't show off a ton about the game itself. It's slated to come out in 2023 for PC and Next-Gen consoles.
The Callisto Protocol
We finally got gameplay for the upcoming Horror-Action game by ex-developers of Dead Space. This new trailer is super gory and gets us even more excited for the game. The Callisto Protocol is coming out on December 2, for more info check out our dedicated article on the game.
Modern Warfare 2
Just like we expected, first gameplay of Modern Warfare 2 was shown. We got a playthrough of a campain mission set on a big tanker. And yes, it is very reminiscent of the classic mission from the original Modern Warfare.
Modern Warfare 2 is coming out on October 28.
Fort Solis
This new indie game looks amazing. It is set on a space station and features a bunch of legendary voice actors, like Troy Baker and Roger Clark, known as the voice of Arthur Morgan in Red Dead Redemption 2.
So far the game has been confirmed for a release on Steam and has an announced release date in 2023.
Goat Simulator 3
The undeniable highlight of the show: a new Goat Simulator game! The hilarious announcement trailer is a brilliant spoof on the infamous Dead Island 2 trailer and it promises the kind of whacky hilarity we have come to expect and love.
Goat Simulator 3 will come out this Fall on Epic Games Store, Xbox and PlayStation.
Marvel's Midnight Suns
The highly-anticipated game by the XCom developers Firaxis got an amazing new trailer and (finally) a release date. Midnight Suns will come out on October 7 for PS4, PS5, Xbox One, Xbox Series X|S, Nintendo Switch and PC.
Honkai Star Rail
The new game by the developers of Genshin Imact was just revealed. Honkai Star Rail will send you to space and it looks amazing.
The game is slated to come soon, we don't have a concrete release date yet.
Saints Row
Saints Row be Saints Rowing. The upcoming shenanigans-simulator got a fun new trailer and the character creator has been released, for free.
So if you want to play around with that, you can do so now on every major platform. Check out the trailer while you're at it:
The Last of Us
We thought we would finally get to see something of The Last of Us Factions 2, the highly-anticipated multiplayer spin-off of The Last of Us. And we did... but it was only one bit of concept art. It looks cool, and it was confirmed that the game will have a story and a new cast of characters. But we of course hoped for more.
And of course, we got the confirmation of what had leaked before: The Last of Us Remake is coming this September for PS5, with a PC version in development as well.
Speculation Before The Show
We don't know yet what exactly will be shown at Summer Game Fest this year, but we have a few confirmed showings as well as a number of speculations. We know that we will see more about Street Fighter 6 after the awesome trailer at the recent State of Play. We will also see more from Modern Warfare 2, after it was officially revealed yesterday.
Outside of that, we can only speculate. We heard some exciting rumors though, from reveals for God of War Ragnarok to The Last of Us Remake and more. We are excited to see, which (if any) of these rumors turn out to be right.