Since a recent update, many Switch owners are unable to play Minecraft on their Nintendo console. When loading Minecraft, they remain stuck at 66%. Here's a workaround to make the game run again.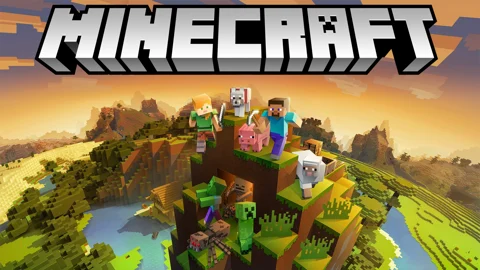 Minecraft is always fun – as long as you can run it. Since a couple of days, many players are reporting problems with starting the game on their Nintendo Switch. According to the reports, when affected players try to launch Minecraft, the loading process freezes at 66%.

It seems like the bug is the result of a recent update. Luckily, there is a workaround that seems to work for most affected players. We'll explain to you how you can start Minecraft until an official hotfix will become available.
Minecraft on Nintendo Switch Not Loading: How to Fix The 66% Freeze
Here's how to get Minecraft starting again:
The first thing you should do is to fully close Minecraft (so that it's also not active in the background)

Now, set your Nintendo Switch to Airplane Mode
Restart your Nintendo Switch now
Start Minecraft (while you're still in Airplane Mode)
According to a Reddit thread, for many players these steps solved the problem. Furthermore, it should only be a matter of time until Mojang fixes the issue with an official update.