Awesome Games Done Quick 2023 is here, and we're pumped. Here's the AGDQ schedule, the livestream and our hand-picked highlights of the biggest speedrun event of the year.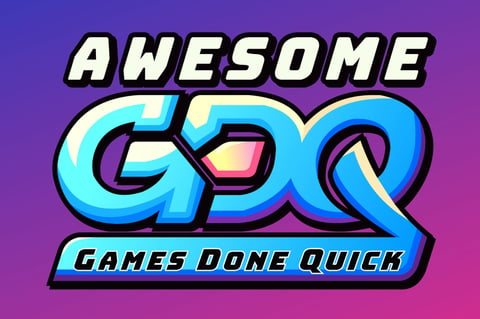 It's that time of the year again: Awesome Games Done Quick is here! AGDQ 2023 started on January 8 and goes until January 15. As usual, we can expect one incredible speedrun after another. For over 10 years now, Games Done Quick has collected money for charity via speedrun livestreams. AGDQ is the winter edition, Summer Games Done Quick follows... well, in summer of course.
In this article, you'll find everything you need to know about Awesome Games Done Quick 2023, including the schedule, the livestream and some of our highlights that we're looking forward to!
AGDQ 2023 Schedule
As usual, there are tons of different speedruns within the week-long livestreams. They barely take any breaks either, even streaming at night in some case. It's too many to count, but believe us when we say the schedule is chock-full. You can check out the full list of games here.
If you want to match the skills of these speedrunners, you'll need the right equipment. And you can find that right here!
AGDQ 2023 Livestream
Until Sunday, January 15 you can either catch the livestreams on the official Games Done Quick Twitch channel, or you can pop over to their YouTube channel and watch the runs after the fact. We highly recommend doing that, as you'll obviously miss parts of the non-stop livestream. It's worth going back to!
Which Runs We're Looking Forward To
As we said, the schedule is ridiculously full. There are so many games, it's impossible to keep any overview. I recommend checking out your favorite games, and seeing how these experts completely wreck them. For me that includes Metal Gear Solid 3, Dark Souls 2, Metroid Dread and of course... The Lion King.
You should also check out some runs that just sound absolutely ridiculous, like the Cuphead 300% run or PowerWash Simulator 6 Players, All Vehicles, No Soap. Checking out games that just sound strange themselves is always worth a look as well, like the amazingly titled "I'm going to die if I don't eat sushi!" Yes, the exclamation mark is part of it.
Games Done Quick is one of our favorite events of the year and we're super excited to dive into it again this year. What are some runs you're looking forward to? Let us know in the comments!
This article contains affiliate links which are marked with [shopping symbol]. These links can provide a small commission for us under certain conditions. This never affects the products price for you.