A proven-leaker is claiming that Persona 3 is being remade. Apparently it will be like Persona 5 in terms of graphics and gameplay, but it will use the same story from the original Persona 3.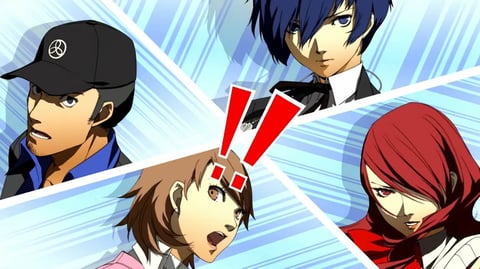 Are you a new Persona player, or a legacy fan? For those that didn't play Persona 3 at the time, this was one of the last great PS2 games before the switch to PS3 and 360. It's very similar to other Persona games in that you're a high school student who spends the day going to class and making friends, but in the evening you battle monsters with your "Persona". Now, even for the time, the gameplay wasn't highly regarded, but the story and the social elements were. So it's no wonder that they've chosen this Persona to remake.
Persona 3 Remake Reportedly In Development
This leak comes from a member of the ResetERA forums called "lolilolailo". Normally we wouldn't take the word of one user too seriously, but this is the same user who correctly predicted P3P, P4G, and P5R coming to Game Pass last year, so we're confident that this user has some kind of source.
Just a few hours ago this proven-leaker, Lolilolailo, started claiming that a Persona 3 remake was in development. Here's how they described the project so far:
P3R is like Persona 5, both graphically and QoL stuff related. And the content (or the lack of it) might not leave all the fans happy, so they still have P3P.
If that last part is confusing, allow us to explain. P3P, Persona 3 Portable, was a version of Persona 3 made for the PSP that included some additional content. However, the extra content for P3P will not be included in the Persona 3 remake. Disappointing, but probably not enough in itself to hurt sales.
Are you excited about a Persona 3 remake? Or do you just want them to hurry up with Persona 6? We have to shamefully admit we're still working through Persona 5 Royal...
There are some OG Persona 3 moments that could have made it into this list:
This article contains affiliate links which are marked with [shopping symbol]. These links can provide a small commission for us under certain conditions. This never affects the products price for you.