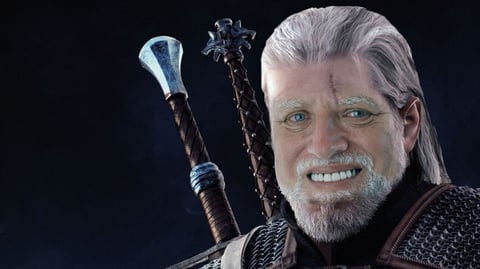 Just hours after leakers began confirming that Battlefield 2042 would be delayed this year, a well-known industry insider shared the news that we should expect even more delays this week. With the pandemic still very much negatively impacting game development, it makes perfect sense why a lot of these big-name franchises are rumored to have delays.

It's become perfectly common in the last two years for games to have repeated delays. Well, delays in gaming are obviously nothing new, but for the first time, it came to be expected at all levels of the industry. Just a few hours ago Rocksmith was delayed for instance:
God, please release it in February. pic.twitter.com/RMmOB0pD2s

— Jeff Grubb (@JeffGrubb) September 14, 2021
But for the most significant tiles of the year, Halo, Battlefield, The Witcher 3 on PS5, or the Cyberpunk update that should 'fix the game', we thought the release dates were fixed. Especially given the problems these studios have already had with delays and uncertainty recently.
For now, we are still in the period of waiting for official confirmation on some of these delays, but the insider Jeff Grubb made it clear that these delays will be confirmed soon, and many of them on a single day. This will be a sorry day for gamers indeed, many of who may have acquired new consoles just for the releases due this fall.
More Games Will Be Delayed This Fall
Leakers were already confirming that Battlefield 2042 would be delayed this year (originally planned for October 22), but then Jeff Grubb - a well-trusted insider - confirmed that more delays were inbound:

Welcome to delay season. More delays coming this week.

— Jeff Grubb (@JeffGrubb) September 15, 2021
Naturally, Redditors began playing Sherlock, and they were able to put two and two together quite quickly - predicting the delays of Riders Republic, Back 4 Blood, and Cyberpunk & The Witcher 3's next-gen upgrades. Although some feared Halo Infinite being delayed, the studio has now clearly indicated that it won't be.
Expect news to come in the next few days and weeks that will confirm some of these delays and, unfortunately, probably quite a few more...
Still, got a few moments left to browse? Of course, you do - for your viewing pleasure:

Would any of these be truly disappointing to you? Let us know on Facebook or Twitter, where we love a lively debate. And don't forget - you should consider joining