The Lord of the Rings is the origin of the fantasy genre as we know it. Over 20 years ago there should have been an RPG based on the books - now gameplay footage appeared!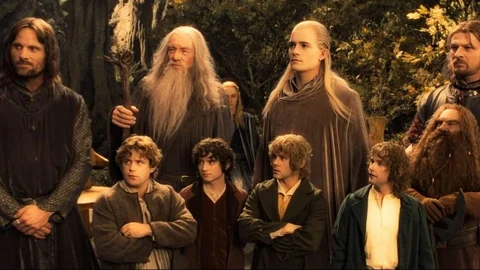 I bet if you hear Lord of the Rings, you're either thinking about J. R. R. Tolkien's masterpiece or the film trilogy of Peter Jackson. Maybe even about the new Amazon series Rings of Power, but the popularity of Tolkien's work has always inspired all forms of pop culture.
From the late 60s to the early 90s there were questionable comics and a bunch of animated films covering the story of Lord of the Rings or The Hobbit, including a few live action adaptations which will feel like a fever dream if you watch them now.

As for video games, the LotR fandom can only envy Star Wars for the amount of games they've got. Sure, there have been a bunch of games released (I bet you'll remember The Lord of the Rings: Battle for Middle-earth II), like Shadow of Mordor to name one of the more recent ones or Gollum which will be released on 25th May 2023. But where is our Jedi Fallen Order?
Lord of the Rings RPG: What The Game Would Have Been About
Over 20 years ago, in 2001, the publisher Sierra Entertainment approached the Troika team around Timothy Cain (author of games like Arcanum and Vampire: The masquerade - Bloodlines) with the task to create a demo version for a Lord of the Rings RPG. As Peter Jacksons first movie came out the same year you may think it would have been connected, but Sierra Entertainment had the license for the books. And as Cain now revealed, they made a story based on Tolkien's work.
Imagine starting your game - your adventure - in the shire. The calm and idyllic home of the Hobbits with their houses covered in soft green grass. Small streams spanned by bridges ripple away in the warm sun, and the only questions residents have to ask are: how do I avoid my pesky relatives, and what's for second breakfast?
But not even this wholesome place is safe from the evil emerging from the east, stretching its claws to regain former power.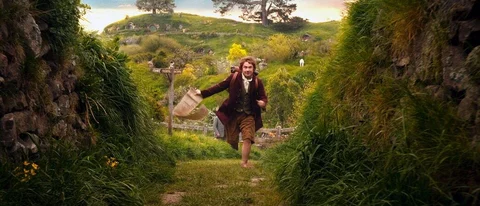 As Frodo takes on his journey to destroy The One Ring, with the help of the Fellowship, it would be the quest of your shadow fellowship to clear the path starting from the Shire, which is infested by giant spiders, all the way to Mordor.
On your way, you would have found magical items, corrupted by Saurons dark forces, such as a dwarven ring of power (or maybe all seven of them?) and even a palantír. Such things should not be played with, as their corruption might inflict your heroes, until they'd be no more than a mere Ringwraith.

You think (like me) that's sounds amazing? Sierra Entertainment thought that too and, as Cain explains in a video on his YouTube channel, they paid for the demo and left to - never do it.
Lost Gameplay Footage
As Cain talks about his ideas for the game, it becomes clear that he holds The Lord of the Rings in incredible esteem. But unfortunately, his great ideas and his team's enthusiasm weren't all it took to make the game a reality.
Sierra Entertainment wanted to develop the game intern by themselves, but for some reason never did. So all we have left of demo-footage, Cain generously shows us in his video.

You can watch the gameplay starting at minute 05:10 - but remember: it was a demo version and is over 20 years old!
As all video game graphics from 20 years ago, it fits no comparison to modern standards - and that's not a bad thing. The game maybe could have been an old classic, as were Cains other games we fondly think of and complain about the modern ones.
I really would like to see this story from Cain based on Tolkien's books with modern graphics - and I am also a big fan of the idea to let heroes turn into Ringwraiths if they're corrupted. Maybe they could have become a boss in the later game, if so... but all this thoughts will without much doubt stay a dream.
This article contains affiliate links which are marked with [shopping symbol]. These links can provide a small commission for us under certain conditions. This never affects the products price for you.