Warner Bros. are pushing forward with the development of several new Lord of the Rings films, and it even seems like Peter Jackson is involved.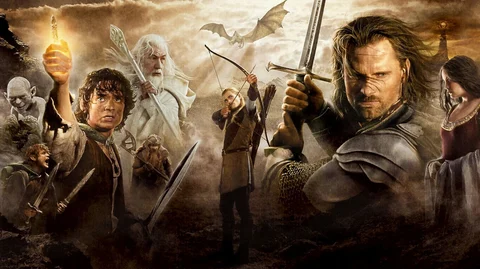 The Lord of the Rings franchise is set to expand with new movies currently in development, according to The Hollywood Reporter. The news was revealed during a Warner Bros. Discovery investor call, in which CEO David Zaslav announced a deal brokered by studio leads Mike De Luca and Pam Abdy to create "multiple" films based on J. R. R. Tolkien's books.
The projects will be developed through WB label New Line Cinema, with oversight from Freemode (a member of the Embracer Group). While no filmmakers have been attached to the projects yet, Peter Jackson and his main "Lord of the Rings" collaborators Fran Walsh and Philippa Boyens confirmed they have been kept in the loop by Warner Bros. and Embracer.
New Movies Confirmed
Here is exactly what Lee Guinchard, CEO of Freemode, said during the investor call:
Following our recent acquisition of Middle-earth Enterprises, we're thrilled to embark on this new collaborative journey with New Line Cinema and Warner Bros. Pictures, bringing the incomparable world of J.R.R. Tolkien back to the big screen in new and exciting ways. We understand how cherished these works are and working together with our partners at New Line Cinema and Warner Bros. Pictures, we plan to honor the past, look to the future, and adhere to the strongest level of quality and production values.
Many are wondering where the new Lord of the Rings movies will fit in with The Hobbit and The Lord of the Rings.
It's unclear what Warner Bros. can and cannot use in their current deal, and there are several Middle Earth stories that have never been adapted.
However, reports suggest that the new projects may focus on well-known characters from The Lord of the Rings. There have been rumors of spinoff movies centered on Gandalf and Aragorn.
While The Rings of Power remains the most prominent Tolkien project at the moment, it will be interesting to see if Peter Jackson's Lord of the Rings project, which he was reportedly shut out of, will come out on top.