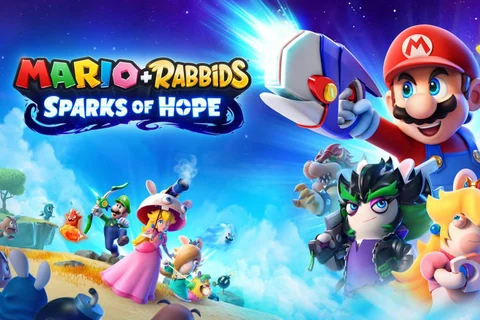 Mario + Rabbids: Sparks of Hope was announced at the Ubisoft E3 conference. Are you hyped? We're hyped! A new Mario + Rabbids game is not something we saw coming, but here it is, on its exclusive way to the Nintendo Switch.
Yes, Ubisoft pulled a rabbit out the hat (hah, see what I did there?): A new Rabbid Kingdom is coming, featuring Mario, Luigi, Peach and all the rabbids you could ever want in a whole new galaxy. Well, there isn't much to say at this point other than to let you enjoy the trailer in which Mario has some seriously badass gauntlet weapons. Like... seriously, Mario + Rabbids: Sparks of Hope has got me hype, and I don't even like Mario (don't tell my colleagues). Anyway, I'm beating around the bush, here's that trailer:
If you ever played a Mario Rabbid game, you know the drill: You're out there to defeat evil. Same old, same old. But it's not the story that makes the Mario + Rabbid games as amazing as they are, it's the gameplay.
Do you want to catch up on everything revealed at the E3 2021 Ubisoft Forward Press Conference? Check it out!
Will Mario + Rabbids: Sparks of Hope Be a Switch Exclusive?
Yes. Mario Rabbids Sparks of Hope will release on the Nintendo Switch exclusively. Whether it will have updated graphics on the rumored Nintendo Switch Pro is unclear, but we assume so, since games like Pokémon Arceus will also get significant upgrades. If you never played a Mario + Rabbids game, then this is the time. Get yourself a Nintendo Switch and play the first Mario + Rabbids game before graduating to this new one.
What is the Mario + Rabbids: Sparks of Hope Release Date?
Mario + Rabbids: Sparks of Hope will release in 2022. That's all we know so far. If we have to make a guess, we don't expect the game very early in 2022, since Ubisoft didn't even show off much gameplay. If the game was well ahead in its development, we likely would've seen more. Expect this game in mid-2022 to late-2022. To be fair though, 2022 is not so far away anymore, so that's the silver lining.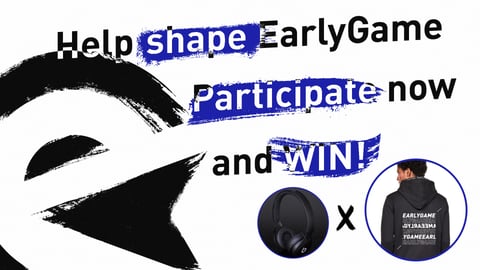 Folks, let's be real here: Nobody likes ads, everybody likes raffles and we all wanna feel special. Right? Sign up for MyEarlyGame and you get just that: No ads, the content you wanna see & a chance to win free stuff. No brainer, really.