Could Guitar Hero come back, once Microsoft owns Activision Blizzard? Current CEO Bobby Kotick says it could!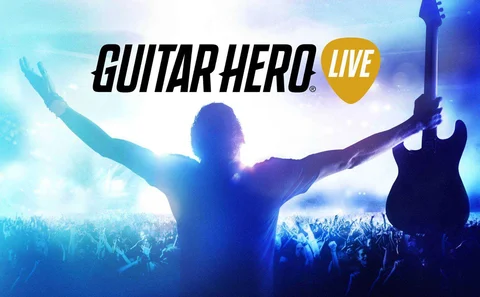 We're about to get nostalgic for a bit. We absolutely loved the heyday of music rhythm games. Rock Band was cool, but I personally was always a big Guitar Hero guy. Always loved it, could do it all day, just an absolutely brilliant game series. Unfortunately, we haven't seen much of anything since Guitar Hero Live came out in 2015 and weirded us all out a bit. But hey, did you know, that Activision Blizzard owns the Guitar Hero brand? And also, did you know that they are getting acquired by Microsoft? And did you know, that, at least according to current (and disgraced) CEO Bobby Kotick, Microsoft might bring back Guitar Hero? Hell yeah, baby!
Microsoft Might Bring Back Guitar Hero
After the Microsoft acquisition was made public, Mr. Bobby gave an interview with our colleagues over at VentureBeat. And let me tell you something upfront about this interview... not the most critical and thorough piece of journalism I have ever seen! But some of the things that Kotick, whose company is fighting credible allegations, said some very interesting things about possible projects, that ActiBlizz couldn't realise so far.
When talking about the possibilities, that Microsoft could offer as a new owner, he explicitly mentioned Guitar Hero among other games:
I wanted to make a new Guitar Hero for a while, but I don't want to add teams to do manufacturing and supply chain and QA for manufacturing. And the chip shortages are enormous.
We didn't really have the ability to do that. I had a really cool vision for what the next Guitar Hero would be, and realized we don't have the resources to do that. [...] with its hardware and manufacturing and supply chain, there are things that we can't do but Microsoft can.
Now, listen... like I said, this is pretty much a fluff piece and Bobby Kotick is possibly the least challenged CEO in the video game industry. So he could just be talking bull. But... a man has got to dream. And Microsoft is pretty good about having infinite money and throwing it at cool, kind-of-forgotten IPs. So I personally think we will see a new Guitar Hero one day... even if it might take a few years.