Marvel Midnight Suns is highly anticipated, and now the developers want to make sure that anticipation is met: In order to assure quality, they delayed the game.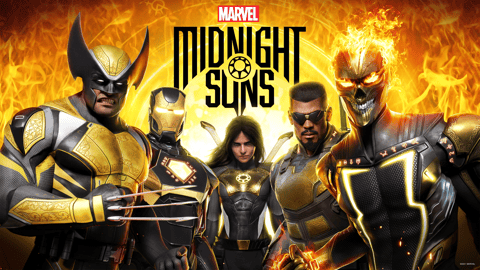 Marvel Midnight Suns is an upcoming superhero strategy game, that's pretty unique on the market. Thus, the game is highly anticipated by strategy- and Marvel-fans alike, and now... well, now all of us are in for a round of boo-hoo: Developer Firaxis dealyed the game.

We have an important development update to share with our fans pic.twitter.com/ycNDCVtbwD

— Marvel's Midnight Suns (@midnightsuns) November 3, 2021
As you can see in the statement above, Midnight Suns is delayed in order to assure the game's quality. According to the devs, they will use the additional time to add more story, more cinematics, and more polish.
While this is kind of sad, I do welcome the decisions, since anything is better than a buggy mess. If Cyberpunk 2077 taught us anything, it's that a great game is harmed more by a rushed release, than a late release. Besides, we have so many Marvel games coming up, that the wait should be a breeze: Guardians of the Galaxy was just released, and the game is amazing. Spiderman 2 is on the horizon, and Insomniac is also working on a new Wolverine game, and we have some rumors about a Deadpool game, plus Uncharted creator Amy Schumer working on a new game for Marvel as well.
So... as you can see, Marvel fans are set. Still, Midnight Suns stands unique among all these games, since it blends turn-based combat with deck-building and Marvel – something we definitely haven't seen before. Plus, the cast of the game is made up of the 90s Midnight Suns squad, which consists of Doctor Strange, Blade, Captain America, Wolverine, Magik, as well as an original hero called The Hunter.
Well... the new release date is sometime in the second half of 2022, and when the game does launch, it will do so for PlayStation 4, PlayStation 5, Xbox Series X|S, Xbox One, Nintendo Switch and PC.