Minecraft is one of the oldest games on the market, but some players might need some help accessing its more modern features.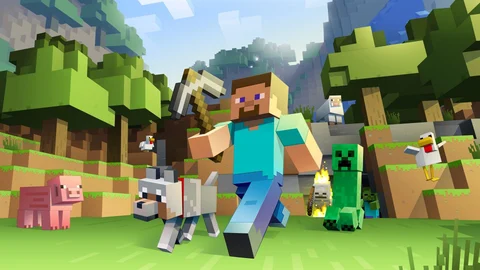 Despite being over a decade old at this point, Minecraft has certainly kept up with the times. Aside from releasing dozens of new updates to the core gameplay and graphics, the developers at Mojang have also introduced a number of features that make Minecraft more accessible than ever.
One of the largest of these features is crossplay, which allows players to play with any of their friends, regardless of what platform they are on. This means that PC users can join a world with one friend on PlayStation and the other on Xbox. While this is a fantastic feature for Minecraft's large player base, some players aren't exactly sure how to use this system.
If you want to understand crossplay and how it works in Minecraft, check out the guide below.
How Many People Play Minecraft In 2023? Player Count
Crossplay in Minecraft: How to Play
For starters, you will need to understand the differences between the various versions of Minecraft. Namely, there are two main versions of Minecraft, Java and Bedrock. The Java version of Minecraft is only available to those on PC, and it has some sticker restrictions about crossplay. Bedrock, on the other hand, is available to any system that can run Minecraft, meaning it's the most accessible when it comes to crossplay.
The general rule of thumb with crossplay is that you can only play with friends on other platforms as long as they are running the same version of Minecraft as you. This means if you are on the Java version, you can't play with someone running Bedrock, and vice versa. Essentially, Java users can only play with PC players due to this rule. However, if you are a PC user running Bedrock, then you can crossplay with any console friends without issue.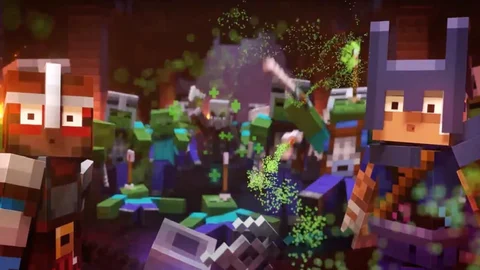 In order to fully use crossplay in Minecraft, you need to make a Microsoft account. Xbox players can use their existing Xbox account, while PlayStation, Switch, and PC players will need to either make one or sign into the one they already have.
Once players have signed into Minecraft using their Microsoft credentials, they can go to their friends list in-game. Here, players can look up their friends by either their Xbox or Minecraft gamertag. If it's linked to a Microsoft account, then it should appear.
Minecraft Dungeons: How To Solve The Treetop Tangle
After you have added a friend, you should be able to see them online in your friends list. From here, you can either join their world if there is room or invite them to your world. Unfortunately, you won't be able to join a friend's world if they are not online, and your friends can't join your world if you aren't online.
To get around this, you can pay $8 a month for Realms, which gives you and your friends access to a 24/7 server that anyone can join at any time. Of course, it's up to the players if they decide to pay for that or not.