Naraka Bladepoint is a fast-paced martial arts Battle Royale for multiple platforms. But does it include a crossplay and cross-progression feature? Here is everything you need to know!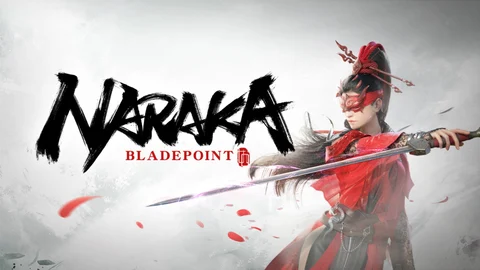 With Naraka: Bladepoint publisher NetEase released, the most diverse and unique take on the battle royale genre that we've seen in a while. It's a martial arts-like game with focus on a melee- and ranged combat system, while fighting 60 other players in solo or team-matches.
Some of you might think: "Just hold on a moment, haven't I played the game before?" And right you are! The game first released back in 2021, for PC-only. Followed up by a release on Xbox One and Xbox Series X|S and at long last for PlayStation 5 on July, 14.
But can you take along your progression or even play the game with some friends on different platforms? We have the answers for this!

Naraka: Bladepoints Crossplay & Cross-Progression Works Differently

First and foremost: The game does have crossplay and cross-progression support, but with some limitations. According to the official Naraka: Bladepoint FAQs, the feature works a little different on each platform. Let's take a look:

PC: All PC versions have always-on cross-play for each platform
PlayStation 5: You can choose to play only with PS5 players or add the PC users into the pool as well
Xbox: There is a constantly active crossplay between Xbox and Microsoft PC players. But you can go up against Steam- and Epic Games-users as well
Another crossplay limitation includes playing between regions. Naraka Bladepoint currently has a region-lock. Means, you can only play with other players that belong to your own region. For example: If you're in North America, you won't be able to join players in Europe or Asia.
Get yourself a beautiful Good Smile Naraka: Baldepoint figure, from the playable hero Tsuchimikado Kurumi.
In Naraka: Bladepoint the cross-progression system only works on the same platform between different devices (Xbox and Microsoft PC). Any other platform doesn't have that support included.

Therefore, should you decide to switch the platforms, be prepared to start your journey all over again.

This article contains affiliate links which are marked with [shopping symbol]. These links can provide a small commission for us under certain conditions. This never affects the products price for you.