Steam releases a bunch of new games and DLCs this week. Survival and strategy gamers in particular will get their money's worth.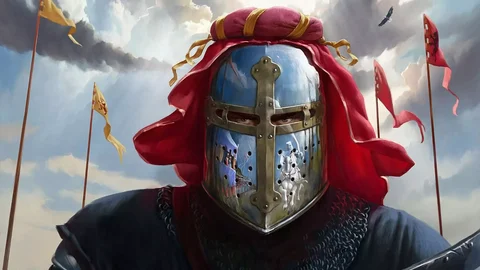 Steam releases an uncountable amount of games every week. We had a look at the games Steam is releasing this week and picked out the best for you. If you like strategic and survival games, this week has some gems for you.

New Steam Releases: This Week's Highlights
Darkest Dungeon 2
Right on Monday, we start into the new week with a... not quite so new game. Darkest Dungeon 2 has been available as an early access game for about a year and a half in the Epic Games Store. Now it will release as version 1.0 and also on Steam! You'll battle monsters with a turn based combat system while you travel the world with your band of heroes.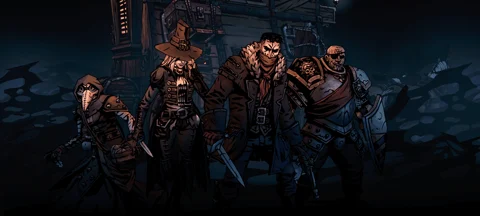 But not only monsters will await you hundreds of feet below the earth. While you crawl through the gothic dungeons, your heroes will also face diseases and famine. But the most terrifying and stressful enemy will be the dark itself. What toll does it take to fight evil?

In Darkest Dungeon 2 the humanity and psychological vulnerability of the heroes play an important role. There seems to be nothing but you and your four heroes, ready to fight all the chaos of the world
The turn-based combat system has proven itself and has only received a few improvements in the second part. Not only have stats and rules been optimized, the developers also implemented a token system for the player to make altering decisions and through that adds depth to the story.
Crusader Kings III: Tours & Tournaments
The Crusader Kings DLC gives your ruler the chance to tour through your realm with your royal entourage. If you're tired of waging war, marrying off your children and grandchildren or watching rivals have an... unfortunate hunting accident, you'll find amusement in watching the jousting or even prove yourself in one of the tournaments.

But don't get too distracted! Such celebrations are not only a good chance for you to get rid of quarrelsome folks.
On May 11th you'll be able to experience the Tours and Tournaments DLC yourself. Until then, have a look at the trailer.
Far Cry 6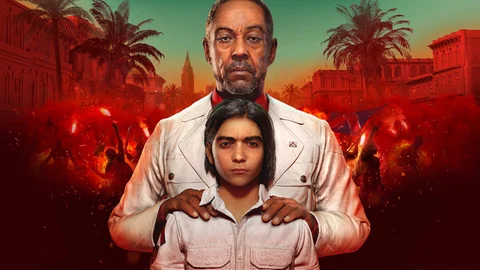 On May 11 you'll finally be able to visit the tropical island of Yara via Steam! After a long time being exclusive for the Epic Games Store and Ubisoft, Far Cry 6 will be available for Steam. As Dani Rojas you will fight dictator Antón Castillo with a modern guerilla to free your homeland. Make your way though the jungle with various vehicles and fight the bad guy!

Since first release, new content has been added, such as 4 new special operations and new game plus. So if you haven't done it yet - now is the time to liberate Yara.

Other Notable Steam Releases This Week

Monday, May 8
If you're not into dark and gloomy games or need something to relax after a stressful game of Far Cry, you might enjoy Cook Serve Forever. In the solarpunk (a less dystopian counter to the cyberpunk genre) city of Helianthus you're taking the role of the young chef Nori Kage. Cook your way up to the top with hundreds of recipes as you play through the story. Be sure to have something to snack while playing. These graphics look delicious.

Tuesday, May 9
Also, Stellaris is getting a new DLC. In Stellaris: Galactic Paragons, you receive new mechanics for your council and the possibility to recruit and implement new leaders. In addition to that, you're able to seek for galactic heroes and convince them to join your cause. For these leaders and heroes, there are many and more new skills and of course skill trees for you to optimized your council and even a story to discover the founding of your empire.

With Voidtrain you'll get a survival game with a refreshing take on the genre. You're not stranded on an island with monsters or zombies, and you're not alone on the great wide ocean - you're on a train travelling through, well, the void. To survive this unconventional setting, you'll have to improve your train and weapons and uncover the secrets and history of the void.

Wednesday, May 10
Occupy Mars (early acccess) lets you feel like the martian. You're sent to Mars and have the task to build a base. Alone on the red planet, you'll have to rely on your technology to gain resources and find the balance between consumption and extraction. Explore the different and difficult terrains of Mars and discover new places until you find one fit for your base.

Thursday, May 11
Mechabellum is an auto-battler and takes place on a newly colonized planet (sounds like a good game to play after Occupy Mars). As always with colonies, there's a war to fight over resources. So buckle up as you're the commander of an army of giant fighting mechs. Customize and combine the different types of mechs in your army to defeat your enemies in strategic battles against an advanced AI.
On Friday, we found nothing notable - if you did, let us know! But I'm sure these Steam releases provide enough playtime to fill this day too.
This article contains affiliate links which are marked with [shopping symbol]. These links can provide a small commission for us under certain conditions. This never affects the products price for you.