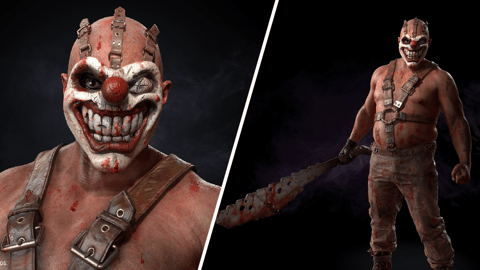 Twisted Metal is apparently getting a sequel or a remake in 2023 – that is, if we are to believe the most recent leaks. This leak comes from a renowned source and a new Twisted Metal would certainly be welcomed.
Tom Henderson: The man, the myth, the leaker. How much content on this website he's been the source for, I don't know. Certainly, we have one or three lights in the office that are kept on thanks to this gossip god. What's more, Tom Henderson's leaks are quite reliable, so if he says that there is a new Twisted Metal – or a remake – coming... well... it's probably true.
New Twisted Metal (Or Remake) Coming in 2023
2023. pic.twitter.com/4jeDeHodre

— Tom Henderson (@_Tom_Henderson_) August 13, 2021
There's the leak. Now, we speculate. Speculation #1: Is Tom Henderson actually talking about the upcoming Twisted Metal TV show? No. He has clarified many times that he only tweets about games.
Speculation #2: This New Twisted Metal game will be a battle royale. Mark. My. Words.
Incredibly deep EarlyGame analysis #1: The TV show is coming in 2023 and already bagged Will Arnett as Needles Kane and Rhett Reese and Paul Wernick as showrunners. Who are Paul Wernick and Rhett Reese? Oh... just the writers of Deadpool and Zombieland. No biggie. So with an upcoming Twisted Metal show that star-studded, what better time to release a new Twisted Metal game, huh? Huh, I ask you, huh!? (Editor: Why you gotta be so aggressive, sheesh.)
Incredibly deep EarlyGame analysis #2: Rocket League. Destruction All-Stars. Other car games that tried to be Rocket League. Yup, car games that go 'boom' are all the hype right now, and Twisted Metal is the father of all car games that go 'boom'. Take Rocket League, remove the ball, remove the goals, remote the football aspect entirely and make all of this R-Rated, while setting it in LA and dress it as a demolition derby: Not only do you have a completely different game, you also have Twisted Metal. If you watched the movie Death Race with Jason Statham, you know the deal. If you haven't seen it, you're welcome, it's a guilty pleasure. For all others, here's some OG Twisted Metal gameplay packaged in a nice little documentary:
Late 80s and early 90s kids will remember how Twisted Metal was all the rage back in the day, back before political correctness disallowed clowns from being killers and drivers from recklessly tuning their cars with machine guns. Late 90s and early 2k kids, you can look forward to the comeback of one hell of a franchise that will easily fit into today's gamers' tastes and desires. All those born in 2010 and beyond: You're too young for this, forget about it and go enjoy your youth.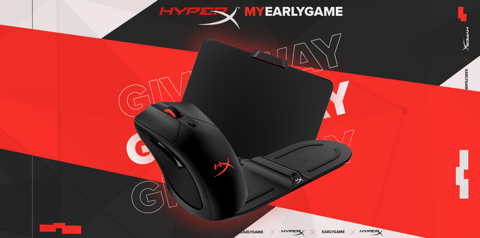 Folks, let's be real here: Nobody likes ads, everybody likes raffles and we all wanna feel special. Right? Sign up for MyEarlyGame and you get just that: No ads, the content you wanna see & a chance to win free stuff. No brainer, really.