Alleged footage of the long-rumored Persona 3 remake and Jet Set Radio reboot have leaked online, causing a lot of excitement among fans.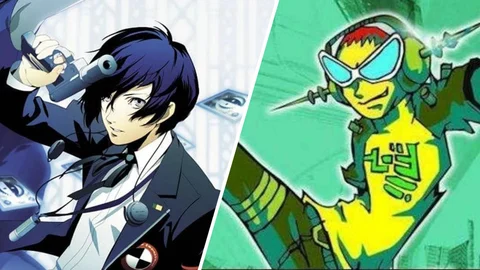 There have long been rumors about Sega working on a full-on remake of Persona 3 and a reboot for Jet Set Radio, two classics in their legendary slate of games. These rumors have now sparked up again, as alleged footage of these as-yet-unannounced games has leaked.
Persona 3 Remake & Jet Set Radio Reboot Footage Leaked
This footage has been posted on Twitter and apparently stems from an internal Sega meeting from 2021. In it, we see a battle from Persona 3 in impressive graphical quality, which looks a lot crisper than the recent re-release of Persona 3 Portable.
The Jet Set Radio footage briefly shows the OG's main character Beat dancing on the streets of a Japanese city. Again, the graphical quality here suggests a brand-new game, which would align with leaks and reports from last year about Sega bringing back the classic franchise. The validity of the leaked video has been much-discussed online, but considering the quality of what we see here, we assume that this is legit.
This has also corroborated by Gematsu, at least for the Persona 3 remake, saying that "while we cannot verify the footage itself, Gematsu understands that a Persona 3 remake has been in development at ATLUS for several years."
Neither Sega nor Persona-developer Atlus have commented on this leak yet. We hope to see an official reveal soon, as these games look rad as hell. If you're like me and are on a nostalgia trip now, check out this video for even more old-school gaming love: