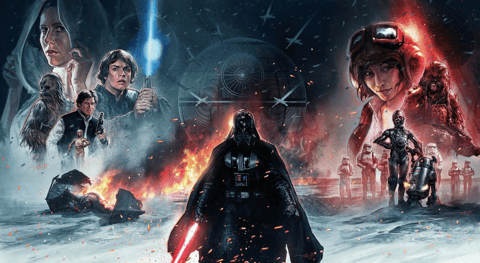 According to leaks and rumors, Quantic Dreams, the developers behind Heavy Rain, are working on a new Star Wars Game.
Quantic Dreams is a good game developer: Heavy Rain, Detroit: Become Human, Beyond: Two Souls – they don't mess around and really know their stuff. Now, the game-smith is rumored to be working on a game for one of the world's biggest franchises: Star Wars.
Quantic Dreams Might Be Working on a Star Wars Game
The rumor was unearthed by Gautoz, a French YouTuber, who reported that Quantic Dreams are working with Disney. Disney, of course, owns the Star Wars name and are also the first company that Quantic Dreams are working with after having been working exclusively with Sony for a number of years.
The rumor was then given weight by Dualshockers, who flat out said their sources confirmed that Quantic Dreams is actually working on a Star Wars game. In fact, they took it one step further, claiming that Quantic Dream has been working on the game for 18 months.
Next, big-time leaker Tom Henderson chimed in, with the following Tweet:
September 19, 2021
We think it's fair to say that, at this point, we're not reading too much into nothing. The evidence is quite overwhelming and there are enough dots here that, when connected, spell out that Quantic Dreams is in fact working on a Star Wars game.

All in all, it's a good time to be a Star Wars fan: KOTOR is getting a remake, Star Wars Hunters is coming to the Nintendo Switch and mobile and Jedi Fallen Order 2 seems to also be on the way.
With all these leaks and rumors piling up, I'm sure we'll hear something official from Quantic Dreams soon enough. Honestly, though, soon enough can't come, well... soon enough, because a Star Wars game in their hands? Yes, please. So far, all Star Wars game were action-based, but the Heavy Rain treatment for a Star Wars game would certainly stand out and spell something unique.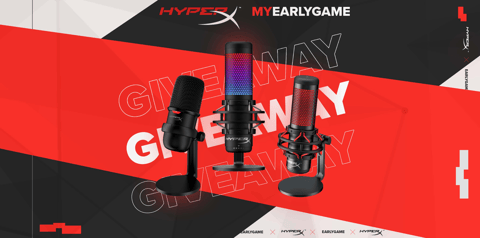 Folks, let's be real here: Nobody likes ads, everybody likes raffles and we all wanna feel special. Right? Sign up for MyEarlyGame and you get just that: No ads, the content you wanna see & a chance to win free stuff. No brainer, really.