The Ukrainian developers of Stalker 2 have been "enduring constant cyber-attacks for more than a year". The most recent hack has been claimed by a Russian network, who wanted to blackmail the studio by threatening to share info about Stalker 2. But the devs have answered back, and they don't sound afraid.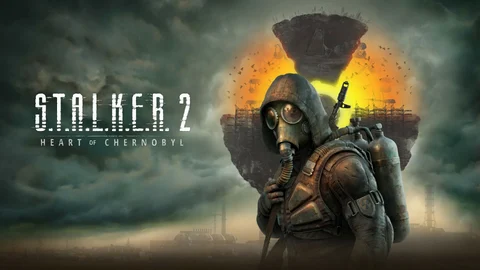 First, some background on this story. S.T.A.L.K.E.R. is an FPS survival horror franchise with a strong cult following. The first game was released in 2007, then a sequel was released in 2008, and a third in 2009. It was very popular and influential, and so the devs (from Ukrainian studio GSC Game World) have been working on a highly-anticipated new game for the S.T.A.L.K.E.R. franchise.
But, as you've probably guessed, working on the new game (Heart of Chernobyl) has been very difficult since Russia's invasion of Ukraine began. The devs have to work while a war is actively happening around them. And to make things even harder, GSC Game World recently revealed to the world that they have been suffering from constant cyber-attacks committed by a group "from a Russian Social Network".
A recent hacking attack stole important details about the new Stalker game, as well as personal information from the devs themselves. But the GSC Game World devs have already responded, and they don't sound scared at all. All the more reason for us to support this game.
Stalker 2 Devs Respond To Hackers & Leak Threats
The Stalker 2 devs were recently blackmailed after yet another cyber-attack, but rather than submit to any demands they've written an open letter to fans simply asking them to ignore any leaks that result from this hack. Other studios might simply have paid the Russian hackers, but GSC Game World have taken a stand:
Evil will never win. In the event of any leaks, we ask that you refrain from watching or distributing any material related to S.T.A.L.K.E.R. 2 Heart of Chernobyl. Outdated and work-in-progress materials may dilute the impression of the final idea that we have put into the game.
You can read the full message below:
A message from GSC Game World team pic.twitter.com/rqRM0tFZmO

— S.T.A.L.K.E.R. OFFICIAL (@stalker_thegame) March 12, 2023
That's a great response. They know the project needs to keep going, even if cyber-attacks are unavoidable. And in this case, most fans will probably oblige and just ignore the Stalker 2 leaks.
We certainly won't be using these ill-gotten leaks to discuss Stalker 2. Although, we can't say the same about GTA 6 (sorry, Rockstar):
Here's everything you need to know about GTA 6, if you'd rather watch than read:
This article contains affiliate links which are marked with [shopping symbol]. These links can provide a small commission for us under certain conditions. This never affects the products price for you.