Several years after the game's release, Stardew Valley fans are now eagerly awaiting version 1.6 in order to discover new content and everything that the developers have prepared for the occasion.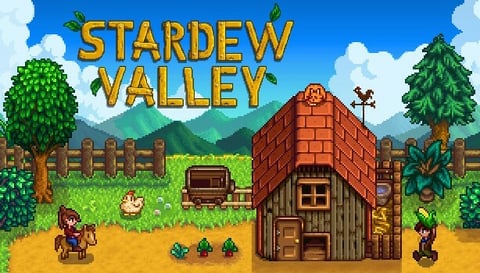 Stardew Valley has been a beloved farming simulation game since its release in 2016. Developer Eric "ConcernedApe" Barone has kept the game fresh with constant updates and new content, the most recent being version 1.5.
However, players are always eager for more, and ConcernedApe has confirmed that Stardew Valley version 1.6 is in the works. Here's what we know so far about the upcoming update.
Stardew Valley 1.6: What To Expect
Smaller But More Powerful Update
While version 1.5 brought a significant amount of new content to the game, ConcernedApe has stated that version 1.6 will be a smaller update. However, it will focus on making mods easier to implement and more powerful in their capabilities.
For those unfamiliar, mods are user-created modifications that add new features, items, or gameplay mechanics to the game. With this update, modders will be able to create more complex and ambitious mods, which will undoubtedly lead to even more exciting gameplay experiences for players.
New Content to Look Forward To
Although version 1.6 will focus primarily on improving mod support, ConcernedApe has also confirmed that there will be new content added to the game. However, he has not given any details about what this new content might be.
This has left fans speculating about what they could expect from the upcoming update. Some players have suggested that new crops, farm animals, and characters could be added, while others hope for new areas to explore.
Delayed Release Date
ConcernedApe has not given a specific release date for version 1.6 yet. However, he has assured fans that he is personally working on it. As mentioned earlier, version 1.6 will be a smaller update compared to version 1.5.
Get some of the best gear for gaming right here on Amazon!
Additionally, ConcernedApe has decided to take a break from developing his next game project, Haunted Chocolatier, to focus on Stardew Valley version 1.6. This means that the release of Haunted Chocolatier will be delayed until after the Stardew Valley update is released.
While this delay may be disappointing for fans of Haunted Chocolatier, it's great news for Stardew Valley players who are eagerly anticipating the next update.
Expect PC Release First
When version 1.6 is ready, it will first be released on PC before rolling out to other platforms. This is the same approach that was taken with previous updates, so it's not surprising. However, players on other platforms should not have to wait too long before they can access the new content.
Stardew Valley version 1.6 is still a work in progress, but it's clear that ConcernedApe is dedicated to making it a fantastic update. While it may not be as extensive as version 1.5, the focus on improving mod support and making mods more powerful will undoubtedly lead to even more incredible gameplay experiences for players.
We can't wait to see what new content is added to the game and experience it for ourselves. For now, players can continue to enjoy the game on Android, iOS, PC, PS4, Switch, and Xbox One while we wait for the next update.
This article contains affiliate links which are marked with [shopping symbol]. These links can provide a small commission for us under certain conditions. This never affects the products price for you.