Stardew Valley is a popular indie game that lets players live out their fantasies of becoming...farmers. But with the last update published so long ago, fans have been (more than) eager to find out what's coming next. Here are the first details on patch 1.6!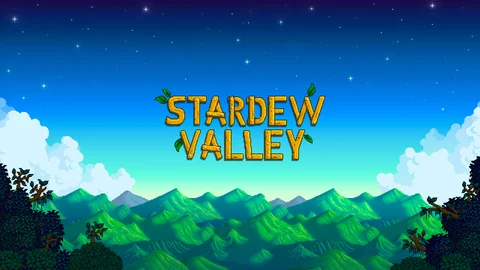 The 1.5.6 update of Stardew Valley came out back in December 2021, so fans have been patiently waiting more than a year for the next update to arrive. And we can now finally deliver some amazing news! The creator of Stardew Valley, Eric Barone, more popularly known as Concerned Ape, has revealed new info on Twitter.

What's Coming In The Next Stardew Valley Update
As revealed by the creator in a tweet from July 18, 2023, there will be many new things coming to the game, such as a new festival:
coming in Stardew Valley 1.6...
-new festival
-new items
-more dialogues
-secrets
-???

— ConcernedApe (@ConcernedApe) July 17, 2023
There are currently around 2 festivals per season, with winter having an extra one. We are excited to see where the creator takes us with the next update, as most of the festivals seem to be inspired by real events taking place, such as the Egg Festival and the Feast of the Winter Star.
New items also seem interesting, as that means new ways to make big bucks. You may also be able to craft new things, which could add even more gameplay. New dialogue sounds great as well! This is especially neat for the more social players out there, you will be able to get to know your favorite characters even more. And of course, more secrets are always a plus. But there is even more!
Update Is Mainly For Modders
Concerned Ape, who is working on his new game Haunted Chocolatier at the moment, said in a tweet back in April of this year that the main focus of the update is to make life a bit easier for Stardew modders. This is why there may be less content than previous versions of the game.
There is going to be a Stardew 1.6 update. It's mostly changes for modders (which will make it easier & more powerful to mod). But there is also new game content, albeit much less than 1.5. I'm taking a break from Haunted Chocolatier to work on this at the moment. Then back to HC

— ConcernedApe (@ConcernedApe) April 16, 2023
To end on a positive note, this should at least ensure that we get more content made by the community. So perhaps we should think of it as a turning point, with the creator now putting the ball into the communities court. Which will allow him to focus on new projects.
This article contains affiliate links which are marked with [shopping symbol]. These links can provide a small commission for us under certain conditions. This never affects the products price for you.