The Last of Us for PC was just announced to have a feature that the original version for console never had. Along with other changes, Sony has just revealed details about upcoming features in the PC remake.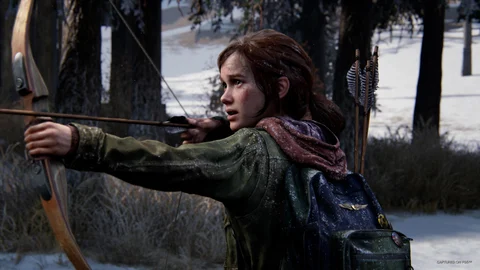 The Last of Us Part 1 will come to PC soon, and in regard to the upcoming release, PlayStation already teased some of the new features that we can look forward to. These features haven't been in the original version of the game and will definitely excite most of those tryhard players among you.
Are you up for a REAL challenge in The Last of Us? Even the highest difficulty level bores you? Then we have good news, because PlayStation has just announced that The Last of Us Part 1 will have a special mode that pushes even the most skilled players to their limits.
The Last of Us 3: Neil Druckmann Teases Possible Sequel

The Last of Us For PC Gets A Permadeath Mode
Finally, The Last of Us Part 1 will soon be released on PC and will expand the player base by quite a bit. But also tons of OG players will dare to play the game again to pick up the PC experience. Naughty Dog's top runner is an all-time favorite of many players and is rarely played through just once. Many fans have made it their challenge to play the game on the most demanding difficulty levels and to master every aspect of this already "tough" game.
With PlayStation announcing a permadeath mode, fans will be put upon a new challenge. This game mode is new in the TLOU remaster, as the original game never had that kind of feature. Of course, we all know what a permadeath mode means in video games: "Don't die, otherwise you'll have to start over from the beginning". In the TLOU version however, there are some more rules to it. Here is how it works.
Pedro Pascal Teases Fans Of The Last of Us With News About Season 2
The Last Of Us Part 1: Permadeath Mode | How It Works
The permadeath mode works as follows, you can set the mode when you start a new game. As soon as you die in-game, all your progress is permanently wiped and you have to start all over again. Another restriction is that you cannot even leave the game in a dangerous situation, because this is also considered to be a death, so you better make sure your PC doesn't decide to crash.
The Last of Us is one of the best and especially one of the most compelling games out there. And if you're even half the fan we are, you should definitely take a look at this poster on Amazon. I love the sight of it right next to my gaming setup. What an awesome game, bring on the merchandise!
This article contains affiliate links which are marked with [shopping symbol]. These links can provide a small commission for us under certain conditions. This never affects the products price for you.