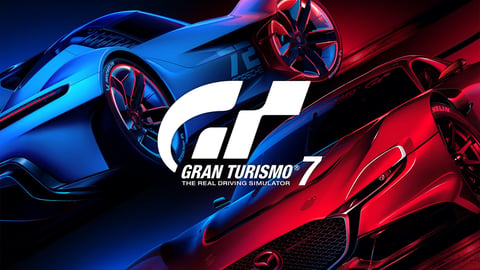 Gran Turismo 7 has added something terrible to it. The game is planning to launch with a campaign mode that will force you to be always online! That's right, there will be no offline mode for the single-player campaign. Does this doom the much anticipated next-gen driving simulator before it's even off the starting line?
We are left asking why, just why, Polyphony Digital?
Apparently, this is normal for driving games and actually not very surprising if you are already a race fan. That doesn't mean we will go silently into the night, fans, journos, and newcomers will complain until our faces turn blue...or red.

The always-online requirement was mentioned in a PlayStation blog post a day after the September 8 PlayStation Showcase this year, and the devs. hoped it would go unnoticed if they baited us with a release date. Wong Gran Turismo devs! We saw exactly what president Kazunori Yamauchi said, "these features require an internet connection" referring to the campaign mode.
Gran Turismo 7 Lead Dev. on Always-Online Requirement
The Eurogamer took one for the team and asked Yamauchi to spill the beans on this online-only mode. The excuse we got was "to prevent cheating overall from people trying to modify the save data." Yes, because that's what I do after a long day of work, try to hack my save file in a video game. I am sure we would also all love to activate god-mode in a driving simulator, especially in the single-player mode. Sarcasm aside, remember we are not even talking about a competitive multiplayer mode here.
Yamauchi goes on to explain that "the only part of the game that doesn't require an online connection is the arcade mode because that has no effect on the save data. But anything that has to do with the save data requires a connection. For example, things like the livery data as well — that's something that is downloaded from the online server." It seems like a self-imposed technical problem to me and if they worked a little harder we could get a proper off-line mode.
Naturally, everyone on Reddit is calling this out for what it is, a terrible choice and not at all necessary to protect what they are claiming. This is such a bad trend in gaming and devs. really need to put all single-player modes playable offline because if I don't want to connect with people or servers then I shouldn't have to, rant over!
But some good news Gran Turismo fans, Gran Turismo 7 release on March 4, 2022 on PlayStation 4 and PlayStation 5.
Check out MyEarlyGame for a customizable experience with tons of perks. Get engaged on Twitter and Facebook.