There are a bunch of super awesome and unique characters in Tower of Fantasy, and it can be quite hard to choose, which one to play! However, next to pure aesthetic, you need to consider the Simulacra's power in order to clear the end game content! Check out the following list to know, who is meta and who is not having their best time right now!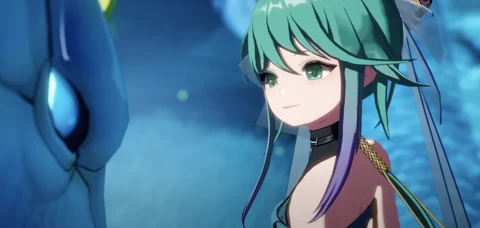 Deciding on who to pull for in gatcha games like Tower of Fantasy, can feel a little overwhelming sometimes! All the new characters with their flashy animations can mess with your head quite a bit!
If you feel like starting a new gatcha game, check out Star Rail's tier list as well:
However, don't get blinded and choose carefully, who you really need in order to make your teams work the way you want to! Of course, playing the Simulacra you just think look cool is a viable strategy as well, but the end game content will get pretty tough for you!
Let's check out who are the most broken units!
Tower of Fantasy: Simulacra Tier List

The following tier list might help you to decide which Simulacra are worth investing in regarding your resources and pulls. Especially since the anniversary banner is up right now, there are way more options to spend your currency on than normally, so take advantage of that!
There is a super cute game called "Afterimage" and if you feel like trying something new, definitely give this title a try!
Check out the new character "Huang" right here:



She will be up on September 5, so don't miss out on that strong lady and her dragon!


It's important to note, that this tier list is not focusing on who is straight up dealing the most damage or makes the biggest numbers. This list is an orientation on who is a good unit for your account in general and can offer the most value to your teams!

You should definitely always consider your team comp and which character you already own! Pulling for nice characters, who are useless to all of your lineups is a real bummer, and you will probably end up never using them ever again.

To not let this happen, we structured this guide into the three currently available types, being: DPS, Defense and Support! Right next to their name, you can find their associated weapons.

Let's get into straight away!

Damage Dealers (DPS)

This is by far the largest category, so there is a lot to choose from!
Ranking
Simulacrum & Weapon
S - broken

Liu Huo | Pine Comet (FLAME)
Ming Jing (Zeke) | Onyx Tortoise (PHYSICAL-FALME)
Yu Lan | Unity (ICE)

A

Gnonno | Mini Hurricane (PHYSICAL)
Shiro | Chakram of the Seas (PHYSICAL)
Icarus | Precious One (ICE)

B

Fenrir | Gleipnir (VOLT)
Claudia | Guren Blade (PHYSICAL)
Crow | Thunderblades (VOLT)

C - relevant for buffs

Frigg | Balmung (ICE)
Alyss | Unyielding Wing (ICE)
Rubilia | Lost Art (VOLT)
Lin | Shadoweave (ALTERED)
Tsubasa | Icewind Arrow (ICE)
Tian | Thunderbreaker (VOLT)
Umi | Mobius (PHYSICAL)

D - avoid, only for
new players

Ruby | Spark (FLAME)
Annabella | Clover Cross (FLAME)
Cobalt-B | Flaming Revolver (FLAME)
KING | Scythe of the Crow (FLAME)
Samir | Dual EM Stars (VOLT)
Onto the defense characters next!
Defense

Having a good tank unit can be more beneficial to your account than you think!
Ranking
Simulacrum
S

Saki Fuwa | Heartstream (ICE)

A
B
C
D

Meryl | Rosy Edge (ICE)
Huma | Molten Shield V2 (FALME)
Last but certainly not least: our supports!
Support

Make sure to have at least a few good support Simulacra!
Ranking
Simulacrum
S

Fiona | Moonstar Bracelet (ALTERED)

A

Cocoritter | Absolute Zero (ICE)

B

Zero | Negating Cube (FLAME)
Nemesis | Venus (VOLT)
Lyra | Vesper (PHYSICAL)

C
D
There is no way I could decide on who to pick, they are all so cool!
In general, you can say we are in a ICE favored meta right now, which definitely shows within the tier list as well. That however, will change drastically after the version 3.2 update, since a new character will most certainly mess up the whole meta.
Mimi will be a VOLT character, potentially even mixed up with another element, just like Ming Jin is now. After her release, other VOLT characters will be much more valuable and the list will probably look so much different!
If you want to know, how Mimi will influence the next version's tier list, you should absolutely come back since we will update this list regularly!

This article contains affiliate links which are marked with [shopping symbol]. These links can provide a small commission for us under certain conditions. This never affects the products price for you.