Recently, Valve banned some Games with AI made art from their platform Steam. Now, the company released some information about their reasoning behind these moves.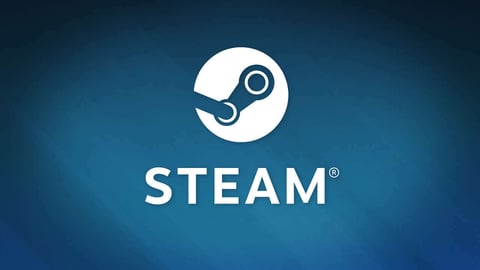 AI will play an important part in the future of mankind. A lot of things are already possible with it, generating faces, deepfakes, art and so much more. The question of copyright regarding art is an interesting one and will probably lead to many court cases in the upcoming years. Recently, Valve banned some games with AI generated Art in them from their platform Steam.
After IGN confronted Valve about his topic, the company has now given some insights about their reasoning behind these actions.
Valve Explains Banning of AI Games On Steam
In the last couple of weeks, there were several reports about Steam banning games with AI generated art in them. For example, user "potterharry97" shared his experiences on Reddit:
Hey all,
I tried to release a game about a month ago, with a few assets that were fairly obviously AI generated. My plan was to just submit a rougher version of the game, with 2-3 assets/sprites that were admittedly obviously AI generated from the hands, and to improve them prior to actually releasing the game as I wasn't aware Steam had any issues with AI generated art
Valve is not willing to publish games with AI generated content anymore
by u/potterharry97 in aigamedev
Valve reasoned these actions with problems about the copyrights, in a writing to the affected developers:
While we strive to ship most titles submitted to us, we cannot ship games for which the developer does not have all of the necessary rights.
After reviewing, we have identified intellectual property in [Game Name Here] which appears to belongs to one or more third parties. In particular, [Game Name Here] contains art assets generated by artificial intelligence that appears to be relying on copyrighted material owned by third parties. As the legal ownership of such AI-generated art is unclear, we cannot ship your game while it contains these AI-generated assets, unless you can affirmatively confirm that you own the rights to all of the IP used in the data set that trained the AI to create the assets in your game.
Asked by IGN about this topic, Valve stated that they certainly don't want to "discourage devs from submitting games with AI generated content". But developers should be sure to possess all the necessary rights for all used assets and art. This also means images, text and even music. (yeah, there is so much you can do with AI nowadays.)
Furthermore, Valve stated that their copyright laws and policies will evolve over time, just like the AI technologies will. So it will be interesting to see, how Valve will handle AI generated assets and games in the future. Because it's very likely that AI generated art will play a big role in future game development.
It's just a question of time until AI can generate whole games and not just single assets, like text or graphics. And all parts of the videogame- and entertainment industries should be prepared for it.
This article contains affiliate links which are marked with [shopping symbol]. These links can provide a small commission for us under certain conditions. This never affects the products price for you.